Collaboration of snow and stars! A superb winter glamping experience at "mökki".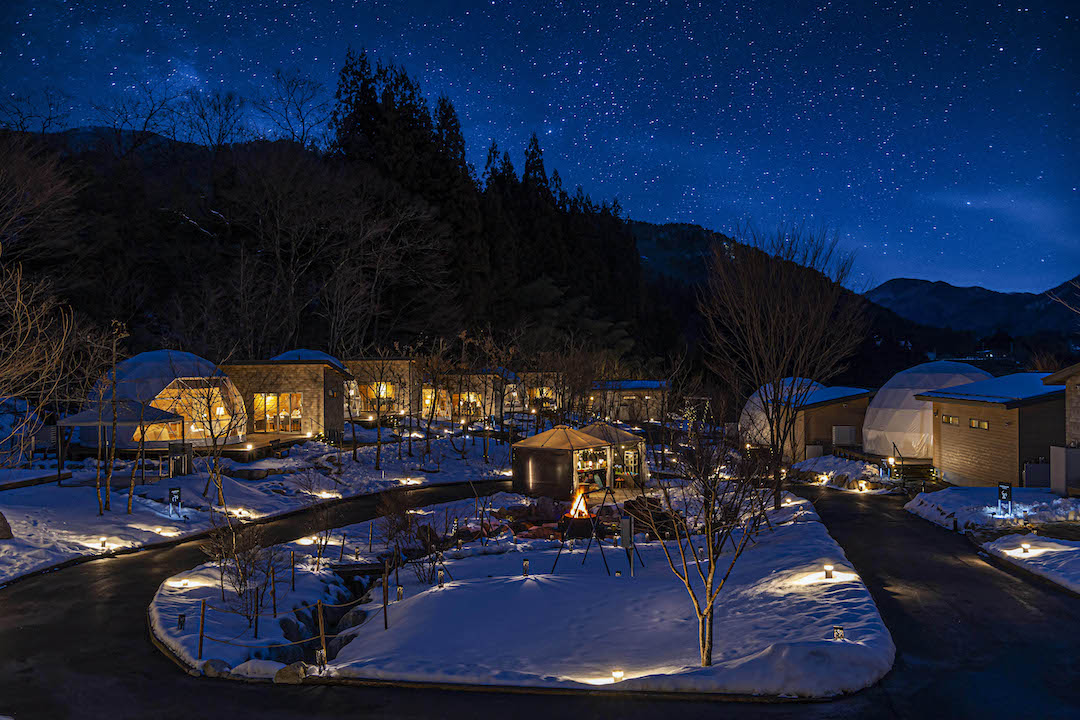 When you think of the camping season, spring and summer would to come to mind.
Many people may think that winter is not the best time to camp because of the cold weather.
Glamping, which offers a rich experience in a comfortable environment, is a unique way to spend winter that you cannot experience camping or other outdoors activities.
At "mökki", we have prepared a variety of facilities and activities to make winter glamping a comfortable experience.
Try the special winter glamping which can be experienced only at "mökki," surrounded by the most beautiful stars and white snow in Japan!
Warm and comfortable rooms even in the snow!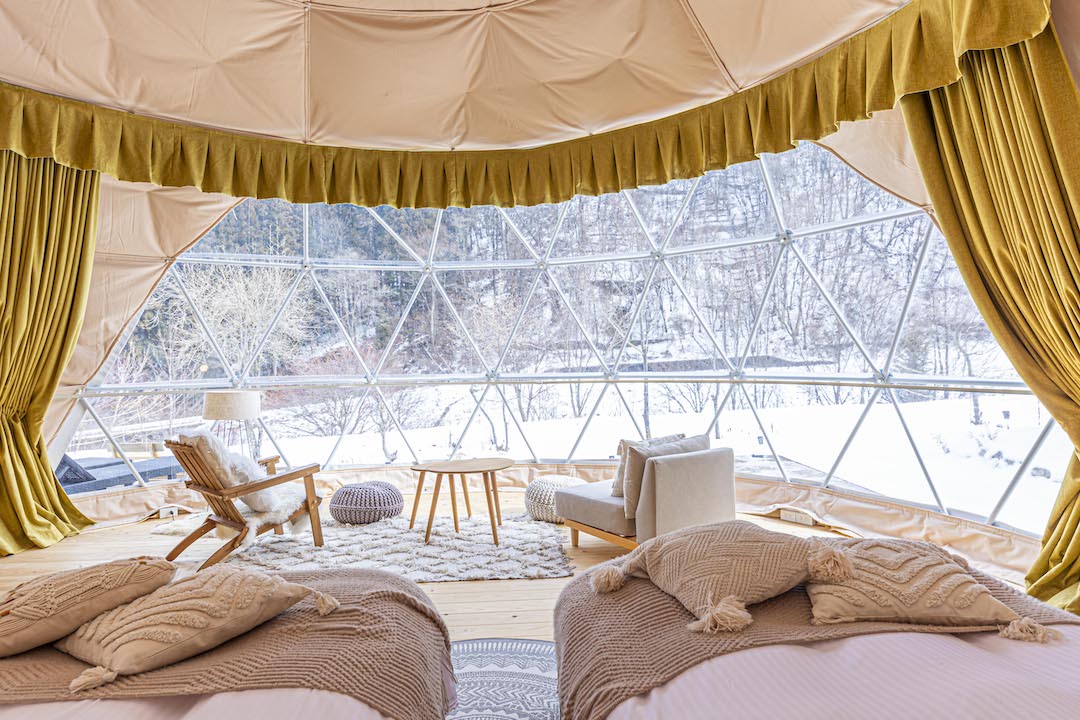 The Achi village in Nagano Prefecture, where "mökki" is located, is a rich natural environment with a different look in each of the four seasons.
In winter, the whole area is covered with snow, it's a white world!
The dome-shaped tent rooms available at mökki are all-seasonal and air-conditioned (except for the Lotus Bell Tent).
Even in the cold winter season, you can enjoy a comfortable glamping stay in your room.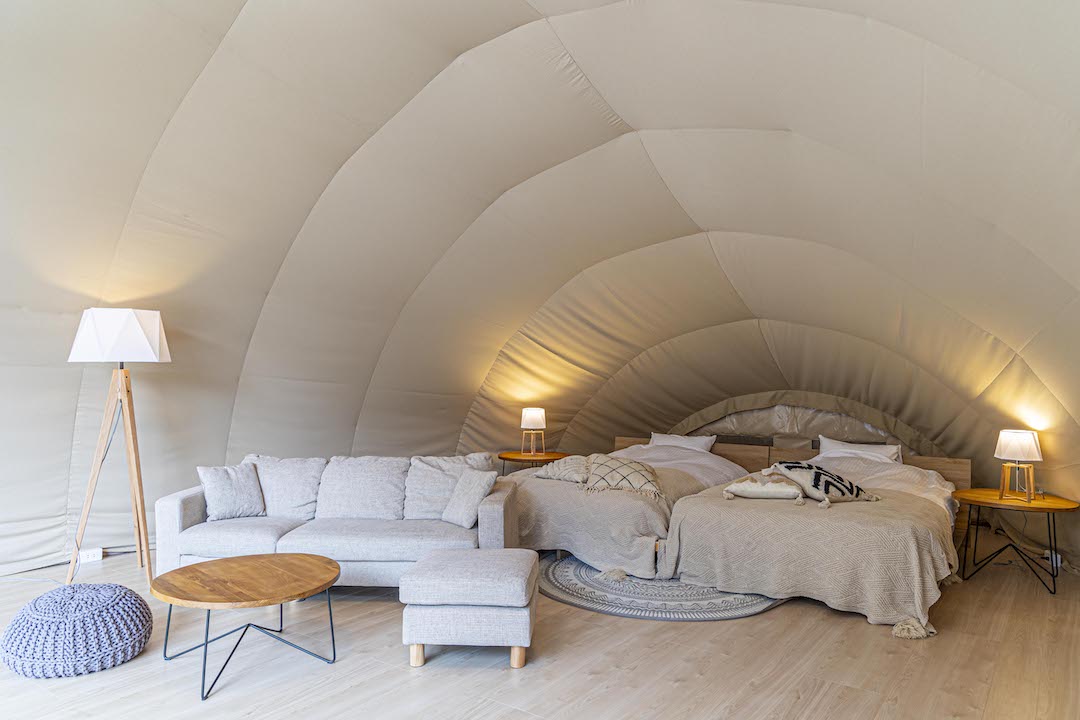 We have a wide range of room types to suit your glamping style, including Large standard domes that can accommodate up to six people, Riverside domes where you can hear the murmuring of the river up close, gorgeous Luxury domes with private Jacuzzis, and Cocoon tents where you can stay with your dog.
Enjoy your stay with a view of the snowy landscape through the large windows.
Enjoy the most beautiful starry sky of the year!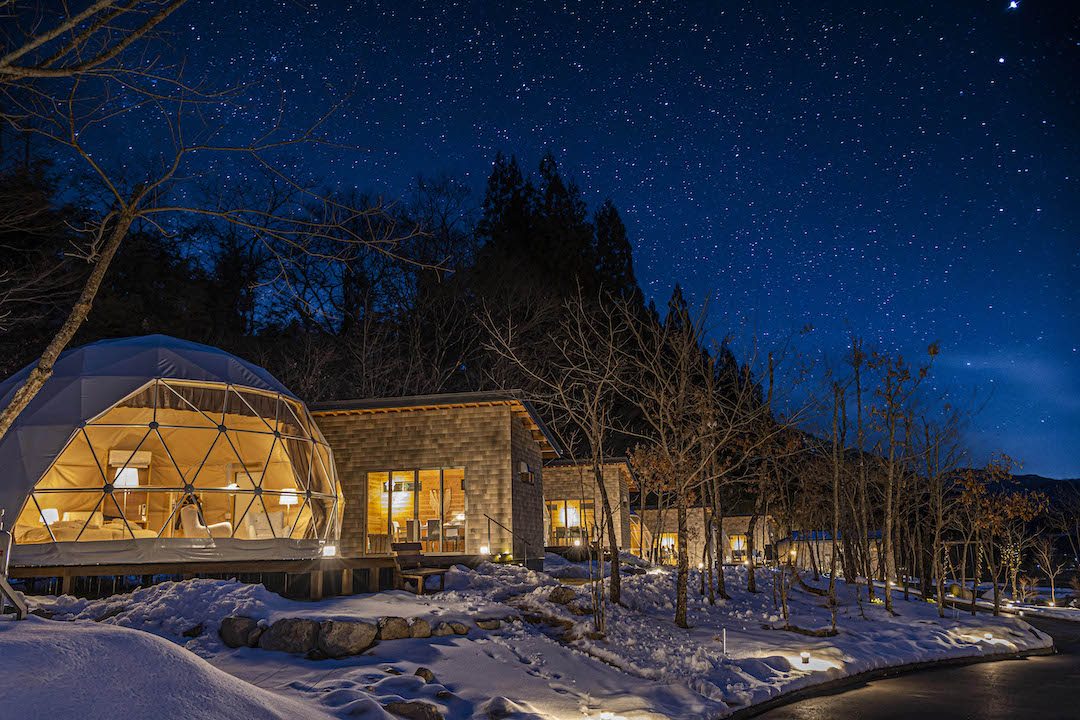 The attraction of "mökki" in Achi Village is the starry sky, which is said to be the most beautiful in Japan.
Do you know that winter is the most beautiful season for star gazing?
It is said that the following factors make the stars appear more beautiful in winter.
・Dry air increases the transparency of the sky.
・Night hours are long.
・Low temperatures and humidity make it easy for stars to twinkle.
・The greatest number of first magnitude stars can be seen in the year.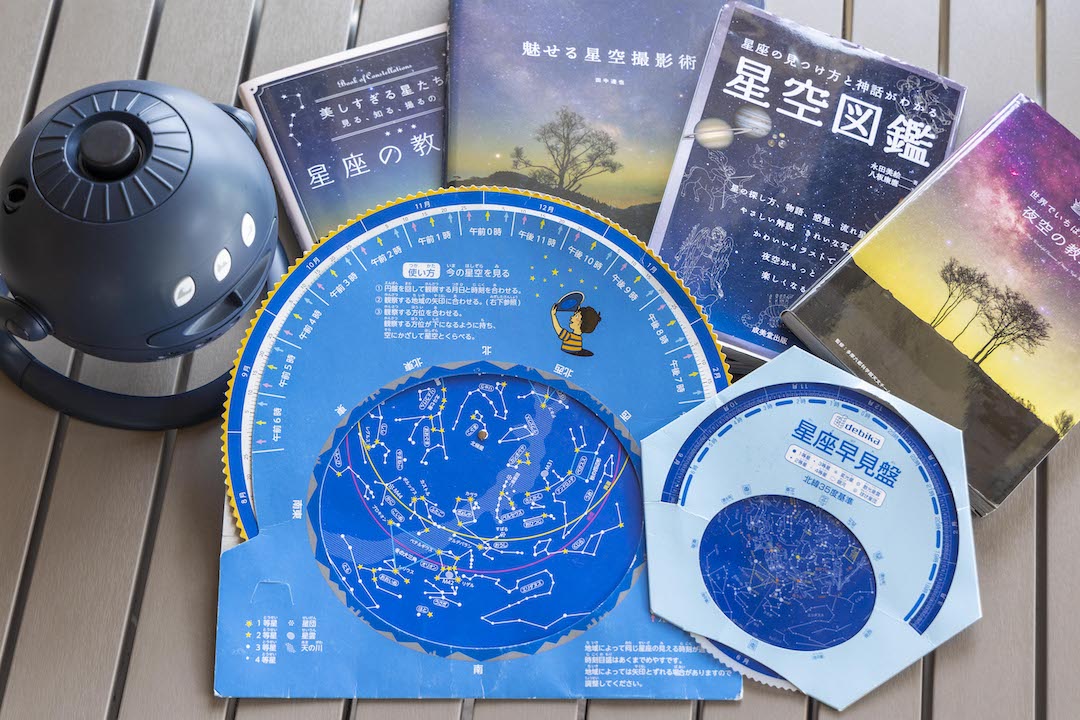 To enjoy the best starry sky in Japan, we recommend participating in the starry sky tours held at the nearby facilities, as well as stargazing at the facility.
From 8:30 p.m. to 9:00 p.m., we also offer a "stargazing time" when all the lights in the facility are turned off.
Look for constellations and count the stars. We invite you to experience a superb starry sky that can only be seen in winter.
Take collaborative photos of snow and stars at the photo spot!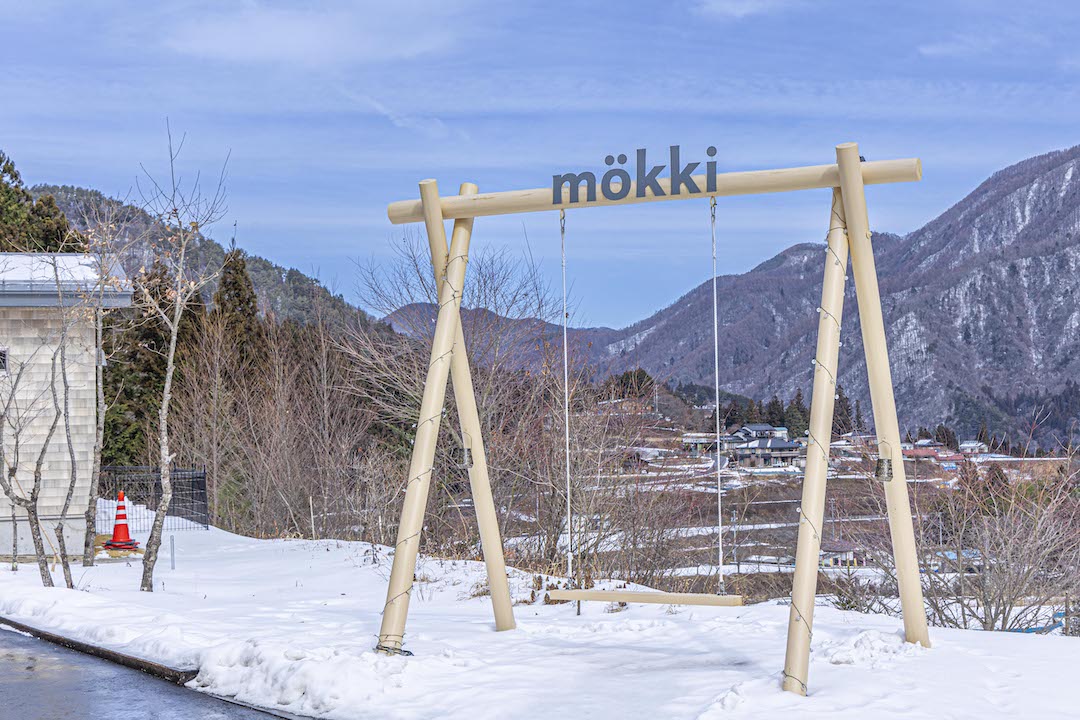 One of the most fun things to do at "mökki" is to take pictures.
From hammocks and swings to photo frames, we have prepared many photogenic spots throughout the facility.
During the day, you can take pictures with the snow-covered mountains, and at night with the facility lit up with lights, snow, and the starry sky!
Even in the same spot, you can take completely different pictures during the day and at night.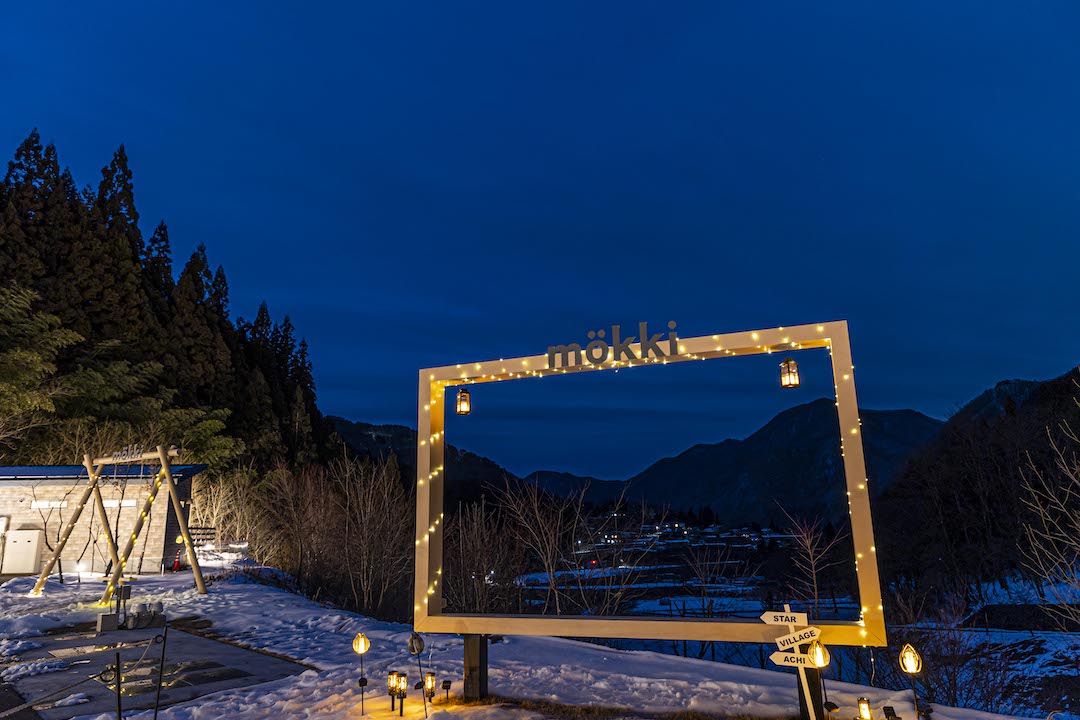 Various activities to enjoy winter glamping.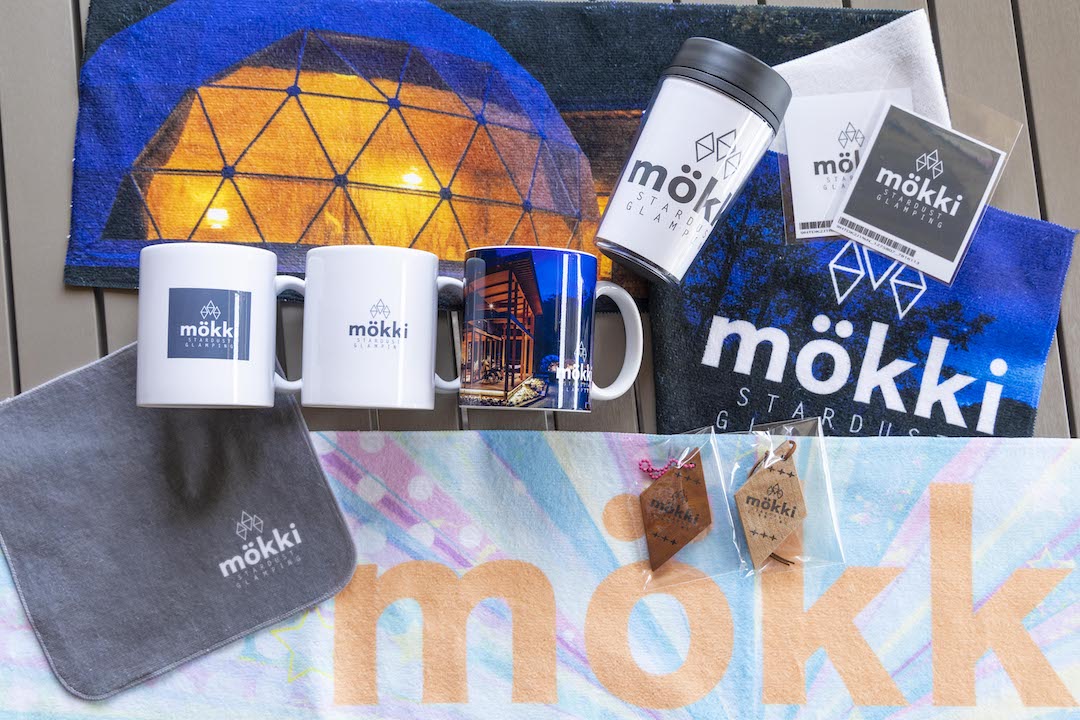 We have prepared a variety of activities that can be enjoyed even during the cold winter season.
A "coffee buffet" in the administration building, where you can choose from four different types of coffee beans, grind them yourself, and drink coffee at your leisure.
Enjoy the special aroma and taste of freshly ground coffee.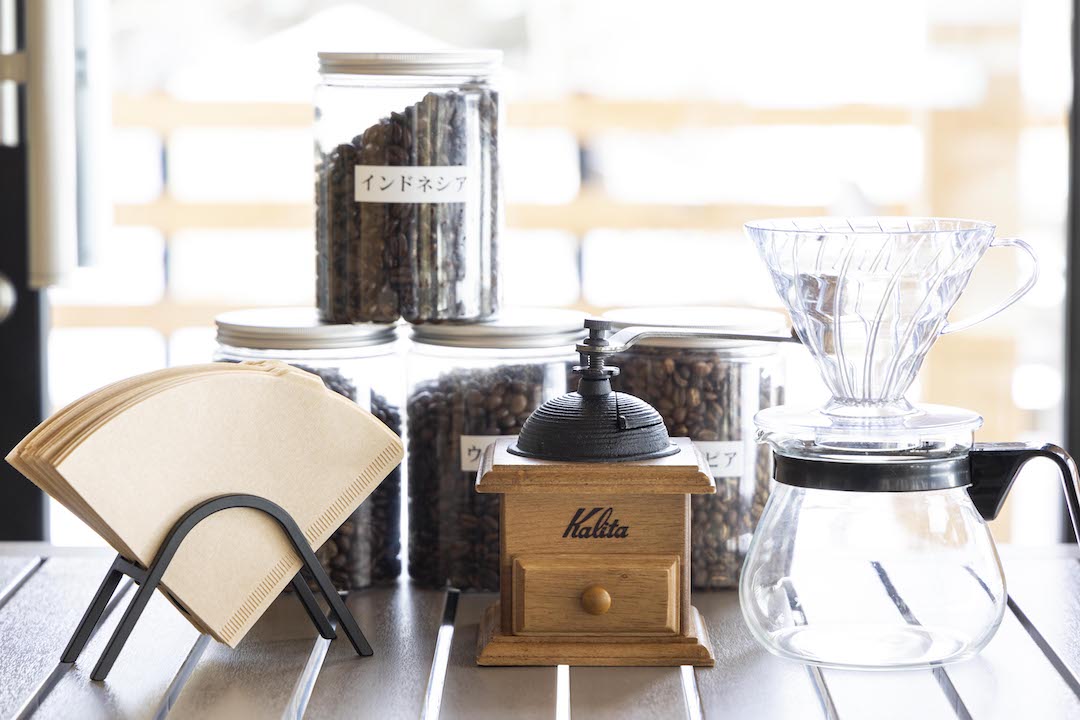 It's cold and I need lots of exercise!" How about playing outside in the spacious area?
There are a variety of outdoor play items available for rent, including badminton, frisbee, balls, and more.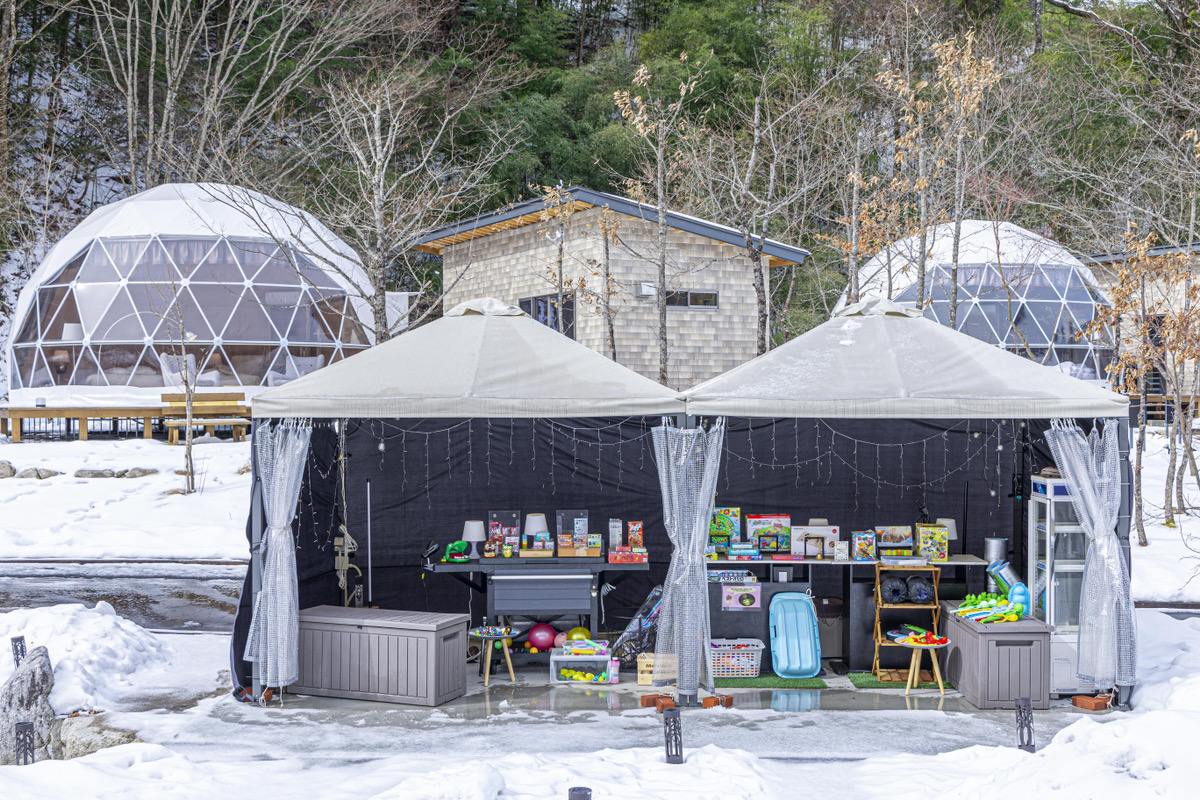 In the nearby spot "Heavens Sonohara," a ski slope is open in winter only.
There are seven courses for children and beginners as well as advanced skiers.
We recommend skiing during the day and then relaxing and enjoying glamping under the stars at night.
Enjoy seasonal foods and delicious winter dishes on the BBQ!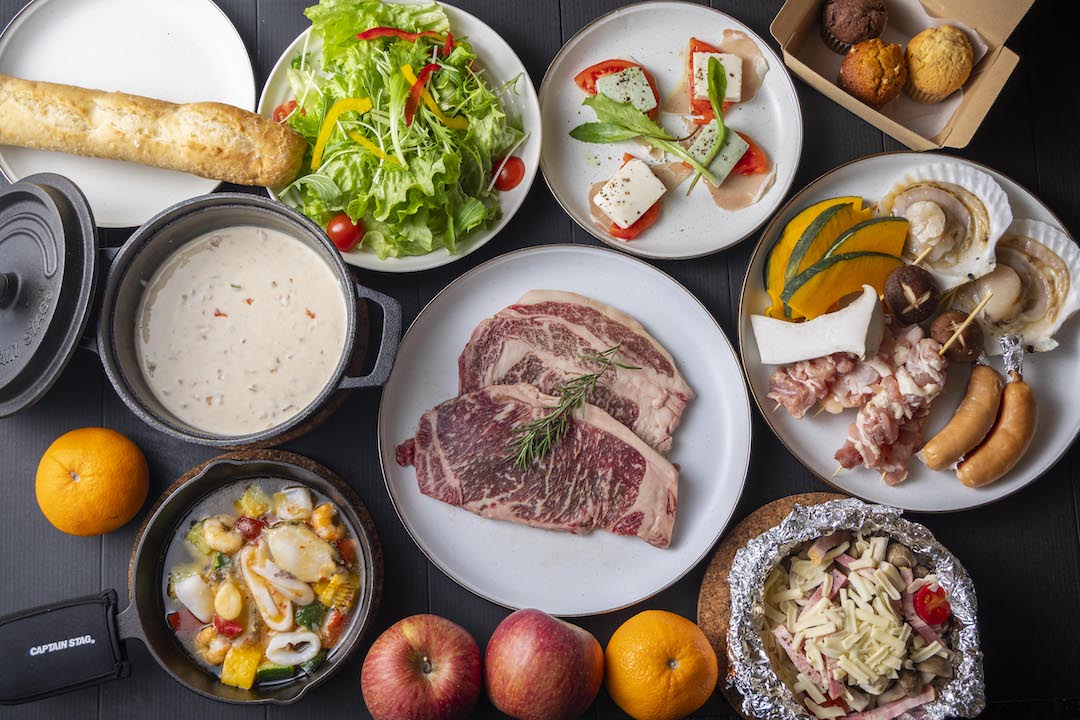 Winter is the season when all kinds of food become delicious.
Enjoy seasonal foods on the BBQ at "mökki".
A individual BBQ space is equipped next to the tents where you stay.
With a roof and walls, you can enjoy BBQ in a private space regardless of the weather.
The plan with meals includes a glamping BBQ using seasonal ingredients grown in the rich nature of Minami-Shinshu.
In addition to hearty grilled dishes such as Japanese Wagyu sirloin steak and ribeye steak, we will offer a wide variety of warm dishes such as pumpkin soup and abalone ajillo that are delicious in the cold season.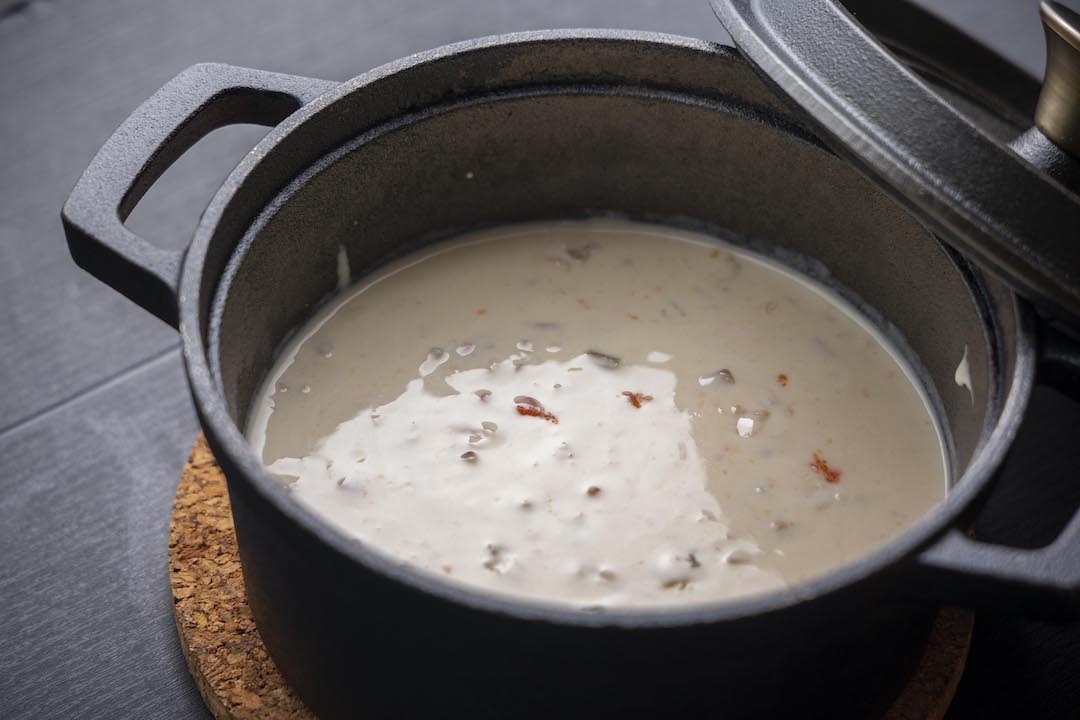 You can also bring your own ingredients and enjoy a BBQ.
Spend a winter night to your heart's content, surrounded by stars and snow.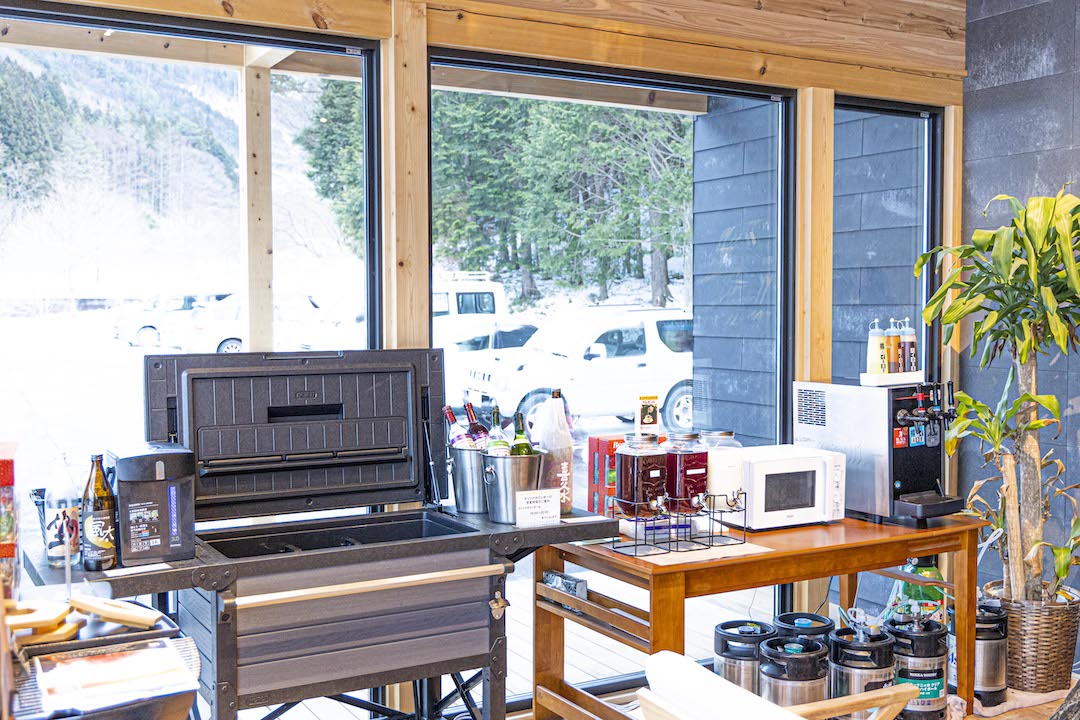 At "mökki", we have prepared a variety of ways to enjoy the winter glamping evenings.
From 4p.m. to 8p.m., guests can enjoy free beer, shochu (grape, plum, and lemon), highballs, wine, and soft drinks as much as they like (quantities limited for some drink).
Have a luxury time to relax with your favorite drink.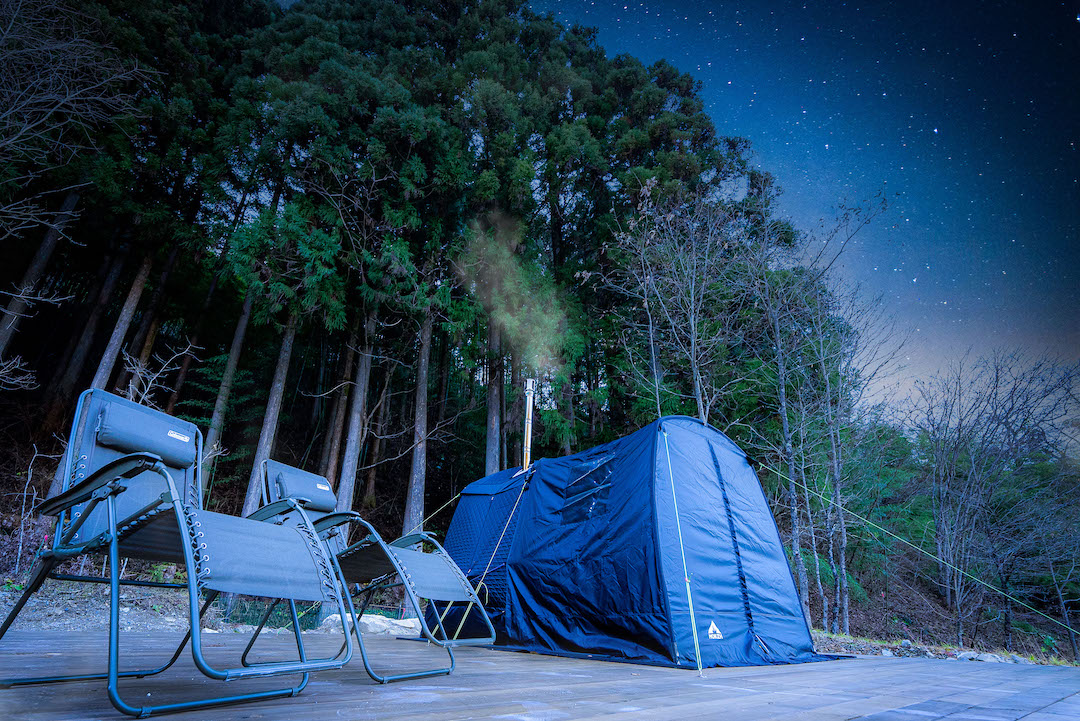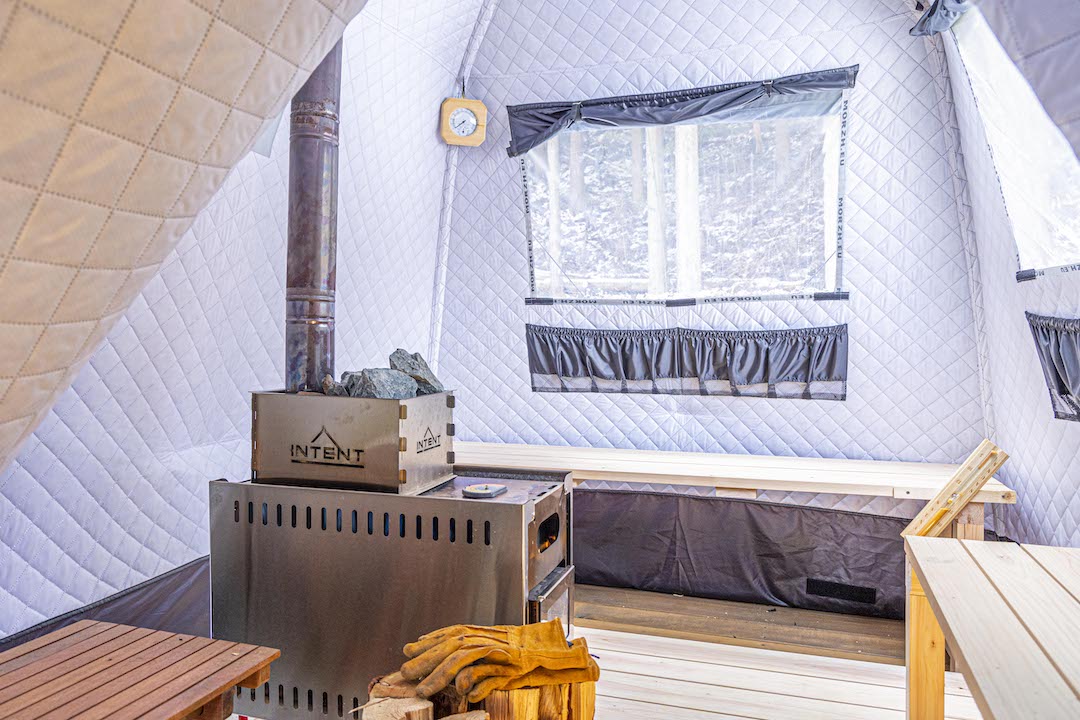 You can use the popular tent sauna from 3p.m. (time-limited).
Try a superb "Totonou(fitness)" experience in the great outdoors surrounded by snow and stars?
We also recommend visiting the nearby Tsukikawa Onsen, Achi village's pride, and enjoying the "beautiful skin" hot springs.
Take your time to unwind and refresh yourself from your daily fatigue.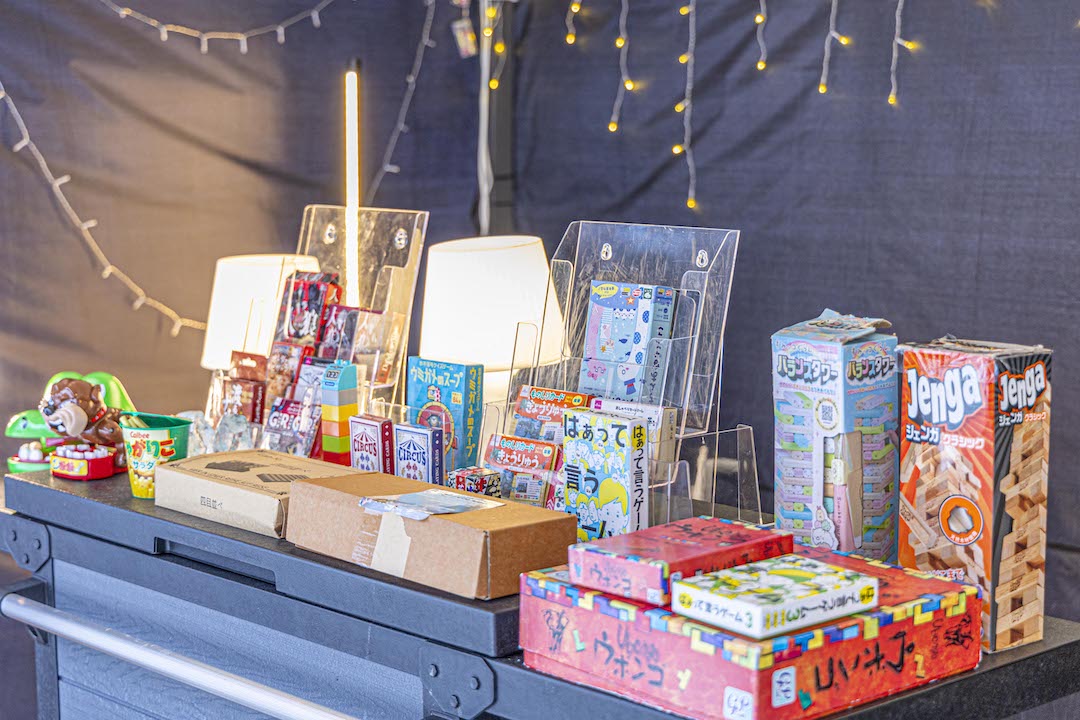 If you want to have a fun time with your friends and family, we recommend playing games!
We have a wide variety of games available that can be played indoors.
The glamping facility "mökki" is equipped with air conditioning, amenities, and other facilities for a comfortable stay.
Glampers can enjoy the snowy winter scenery and the most beautiful starry skies of the year while glamping.
Enjoy skiing and outdoor activities, or relax and refresh yourself in the sauna and hot springs… "mökki" is the perfect place to enjoy an extraordinary winter experience.