"Totonou(fitness) under the most beautiful starry sky in Japan", the best outdoor sauna experience
Tent saunas are available as a relaxing outdoor experience in the midst of starry sky and seasonal nature.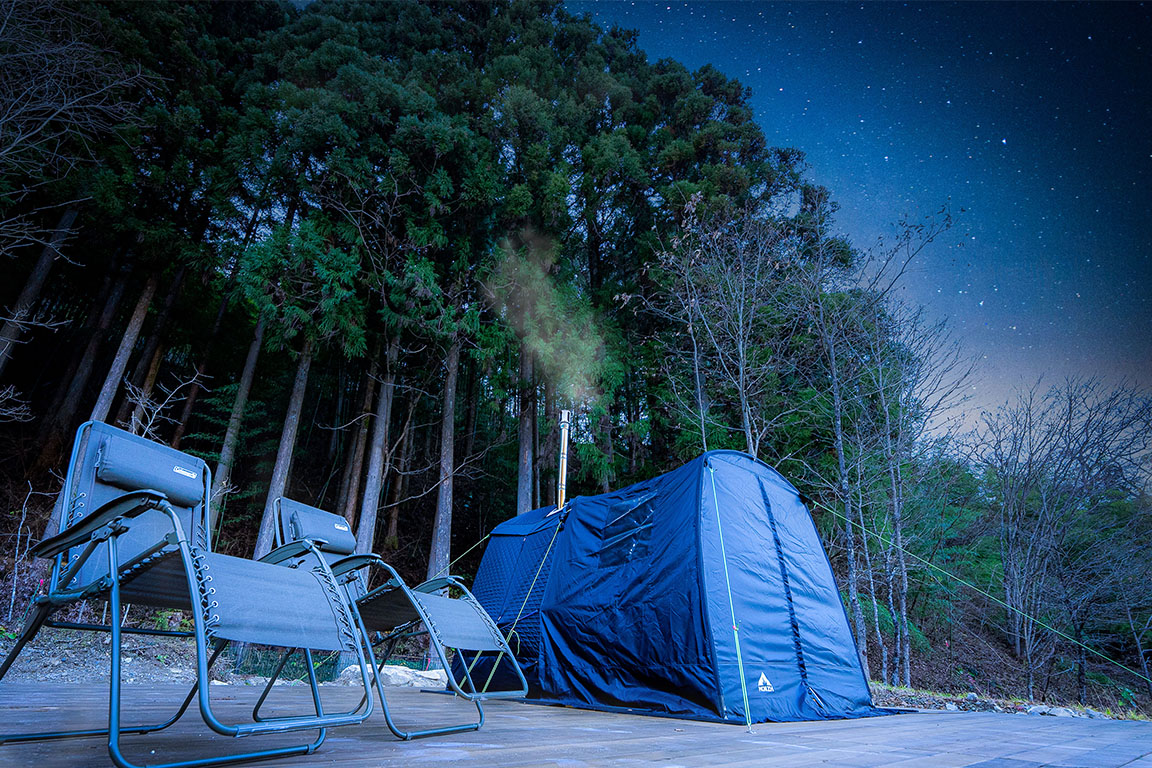 In the tent sauna, where you can enjoy self-löyly, aroma water is available for your relaxation.
Aroma mist spreads throughout the sauna room as you perform the self-löyly, increasing the temperature and perspiration effect, and refreshing your body and mind through metabolism and detoxification.

■Using MORZH, a Russian-made tent sauna
MORZH is a Russian word meaning "walrus. It is a brand of tent sauna developed for entering a hot sauna even in an environment of -20°C or lower, and boasts high functionality that can be called the "hottest" in the world at the present time.
After sweating to warm your body to the core, challenge yourself in the water bath, and spend a healing time experiencing the ultimate "Totonou" in the outdoor air bath while looking up at the starlit sky.
【Information】
・Sauna clothes rental  550 yen
・Face towel, bath towel & energy drink or mineral water included.
Sauna wear for children is not available.
【Hours of use】
(1) 3:30 p.m. to 5:00 p.m.
(2) 5:30 p.m. to 7:00 p.m.
(3) 7:30 p.m. to 9:00 p.m.
*Please call to make reservations in advance.
Period

~to March 31 / 《NEW! Reopening from April 20》
Fee

5,500 yen/group