If you read this, you will enjoy "mökki"
100%

! Learn how to spend your time from check-in to check-out!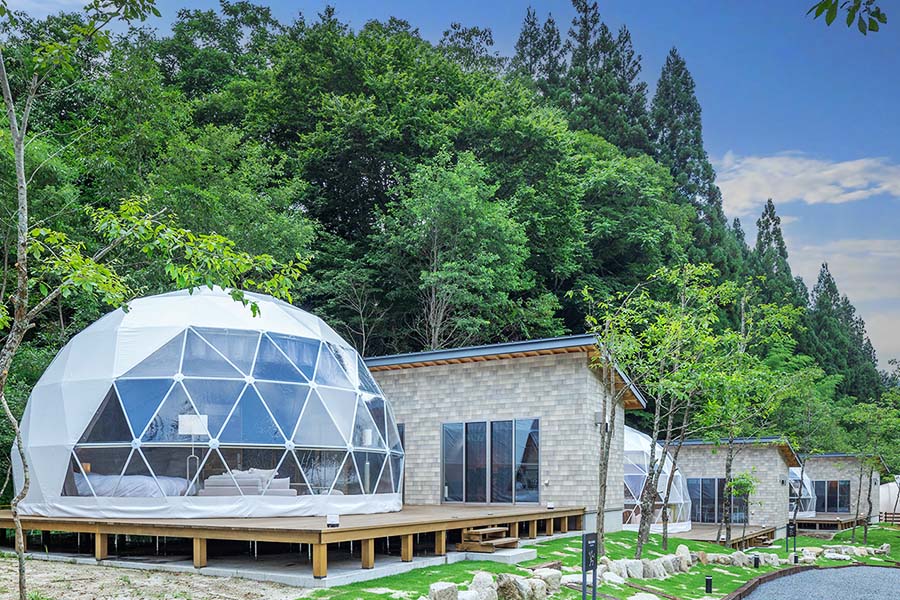 At "mökki STARDUST GLAMPING achi village", where you can enjoy star-themed Scandinavian-style luxury glamping, you can enjoy a special time to enjoy the starry sky that can only be seen here.
There is a wealth of extraordinary experiences, such as playground equipment that allows you to move around to your heart's content, activities that allow you to fully enjoy the outdoors, and spots where you can take photogenic photos.
We will introduce you to the unique ways to spend time at a glamping facility that is close to nature, so please refer to this article and enjoy "mökki" 100% as we hope you will too!
【15:00~】 After checking in, go to the photo spot first!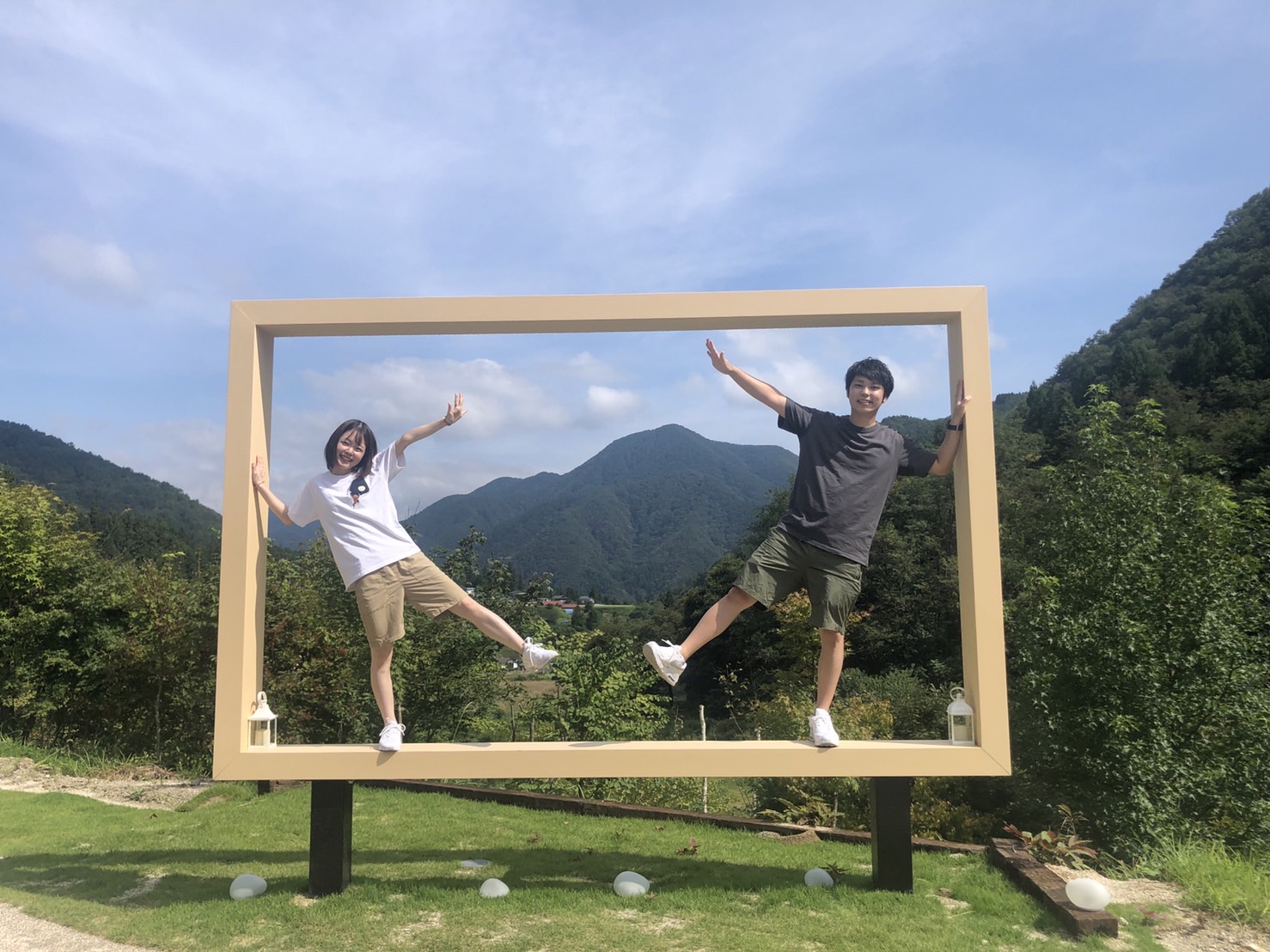 【15:20~】 Take a picture to share on SNS!
After checking in, let's go out to the facility right away!
The facility offers hammocks, swings, photo frames, and many photo spots.
During the daytime, you can enjoy the mountains and blue sky with their seasonal expressions.
You can take pictures that will look great on both sunny and cloudy days.
【15:40~】 Move your body to your heart's content on the expansive grounds!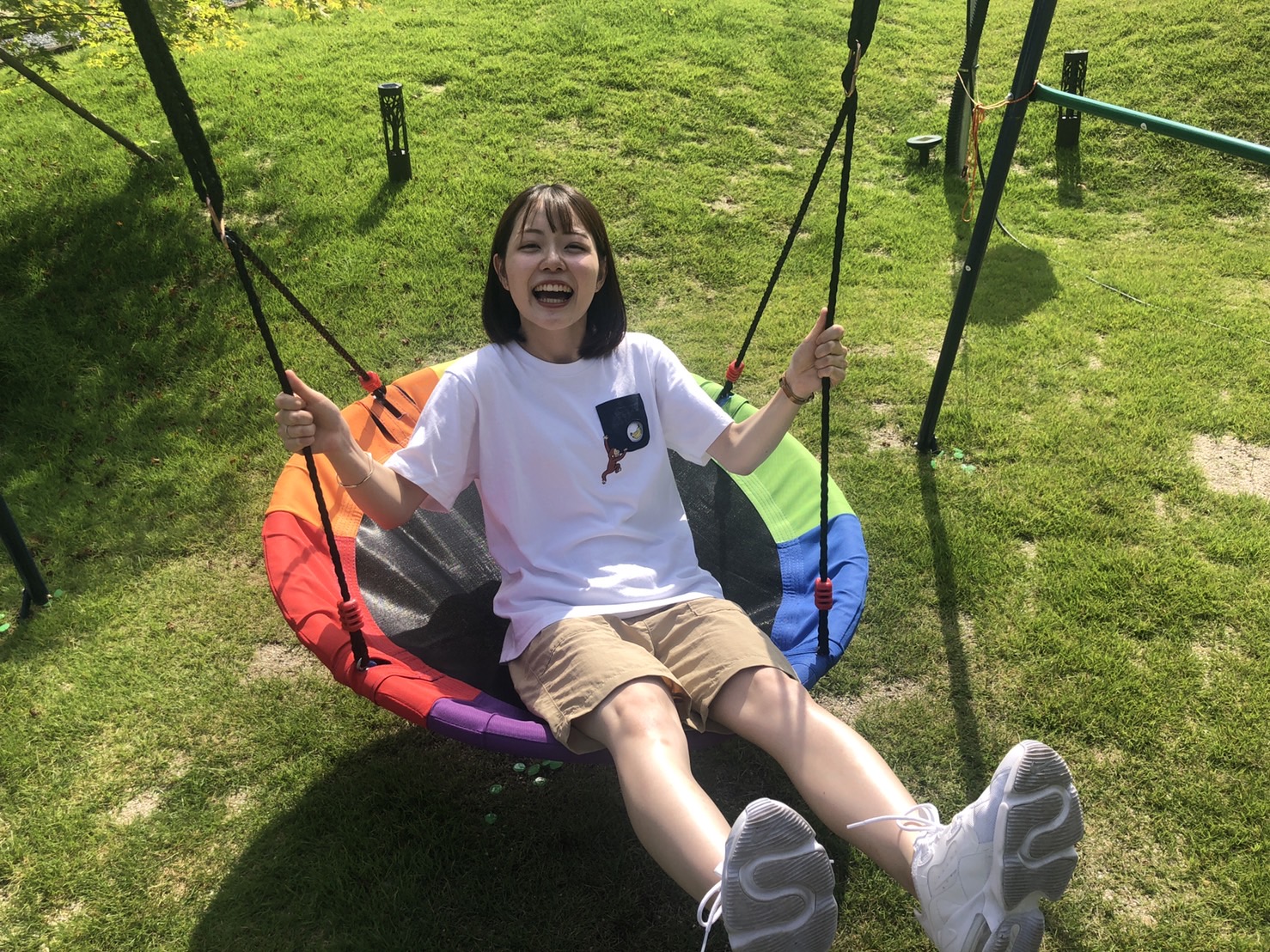 The grounds are well-equipped with swings, trampolines, and other playground equipment*.
We also rent out water guns, soap bubbles, and other outdoor playthings for children to play with, so they can enjoy playing in the river as much as they like.
*The playground equipment can only be used by those weighing 60 kg or less.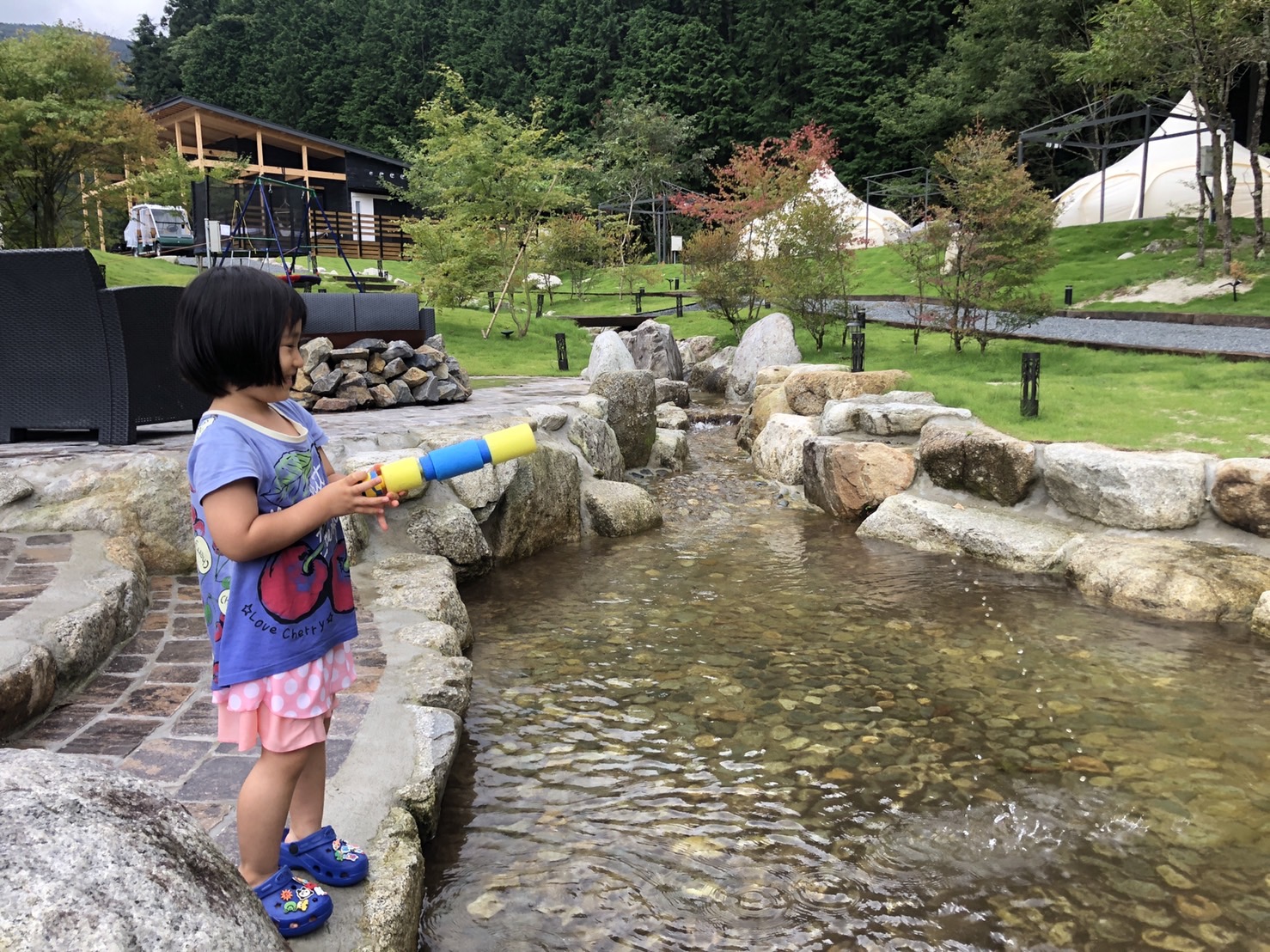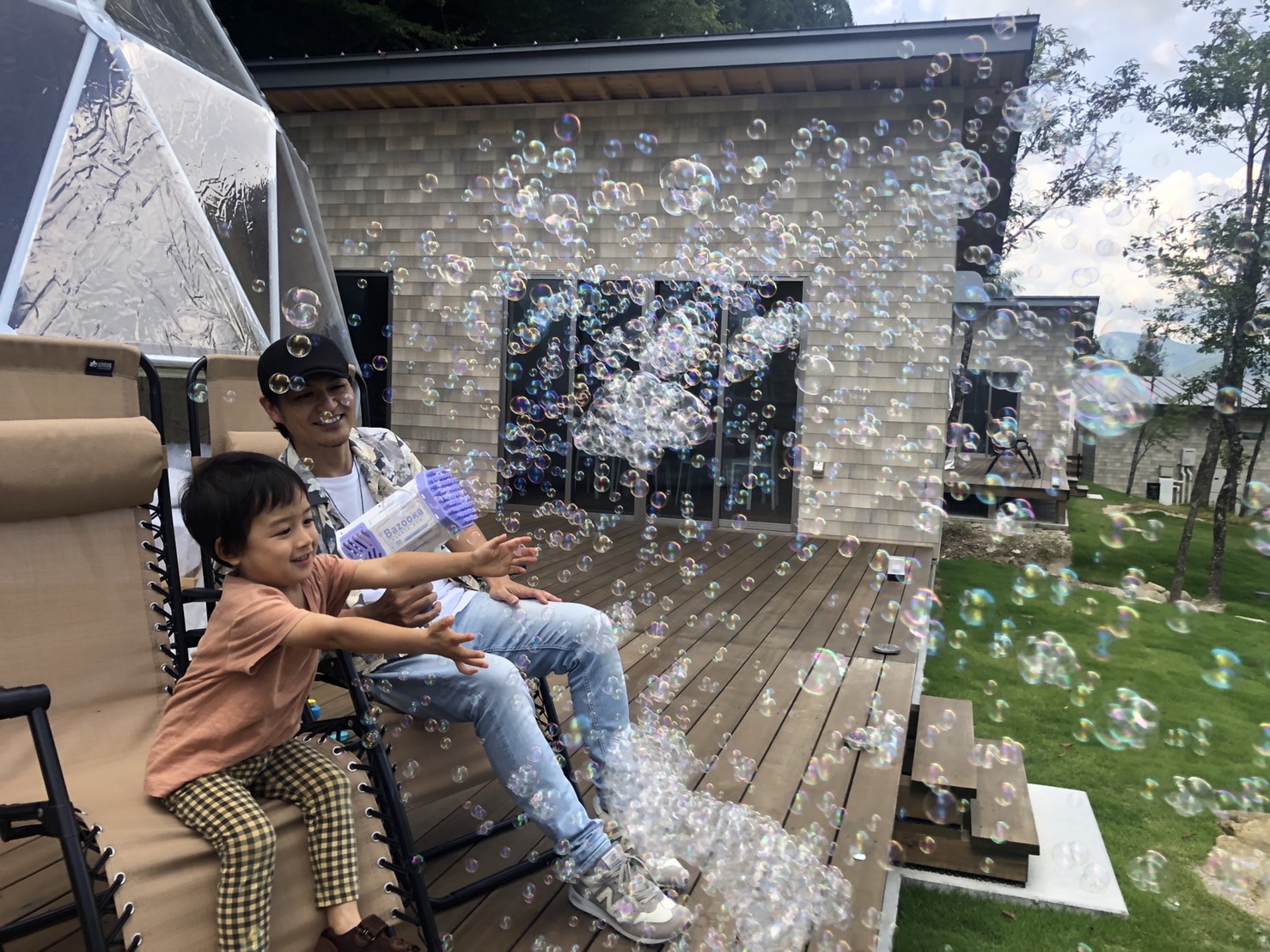 Even just inside the facility, you can move your body a lot in an environment full of nature.
It is also a great place to go back to your room when you are tired or want to take a nap.
We recommend this for families with young children or for three generation glamping with grandparents.
【16:30~】 Bar time & gourmet time at the glamping BBQ.
After a full workout, you will be thirsty! mökki offers beer, shochu (grape, plum, and lemon), highballs, wine, and soft drinks in the facility between 16:00 and 20:00.
We offer an "all-inclusive service" where you can have as many drinks as you like. However, some quantities are limited.
Please enjoy a relaxing time in a quiet natural environment with your favorite drink in hand.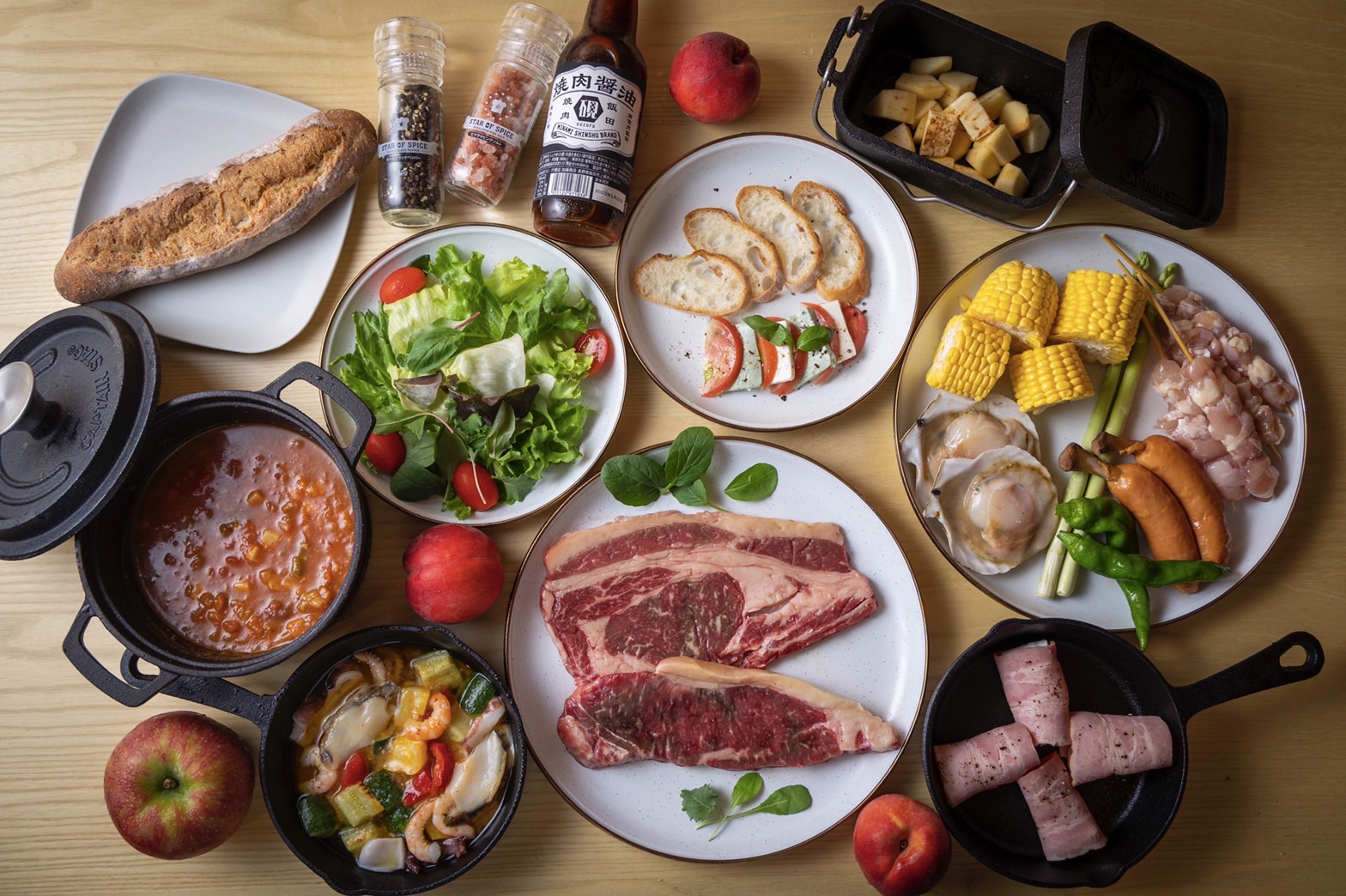 Around 17:00, we will start preparing the BBQ.
The long-awaited dinner is a glamping BBQ featuring local specialties such as grilled summer vegetables from Achi Village and Shinshu Fukumi chicken skewers, in addition to premium ingredients such as Japanese wagyu beef and abalone!
There is also an overnight BBQ plan with no meal, where you can bring your own food and enjoy it.
【19:00~】 A fantastic time with bonfire & lights!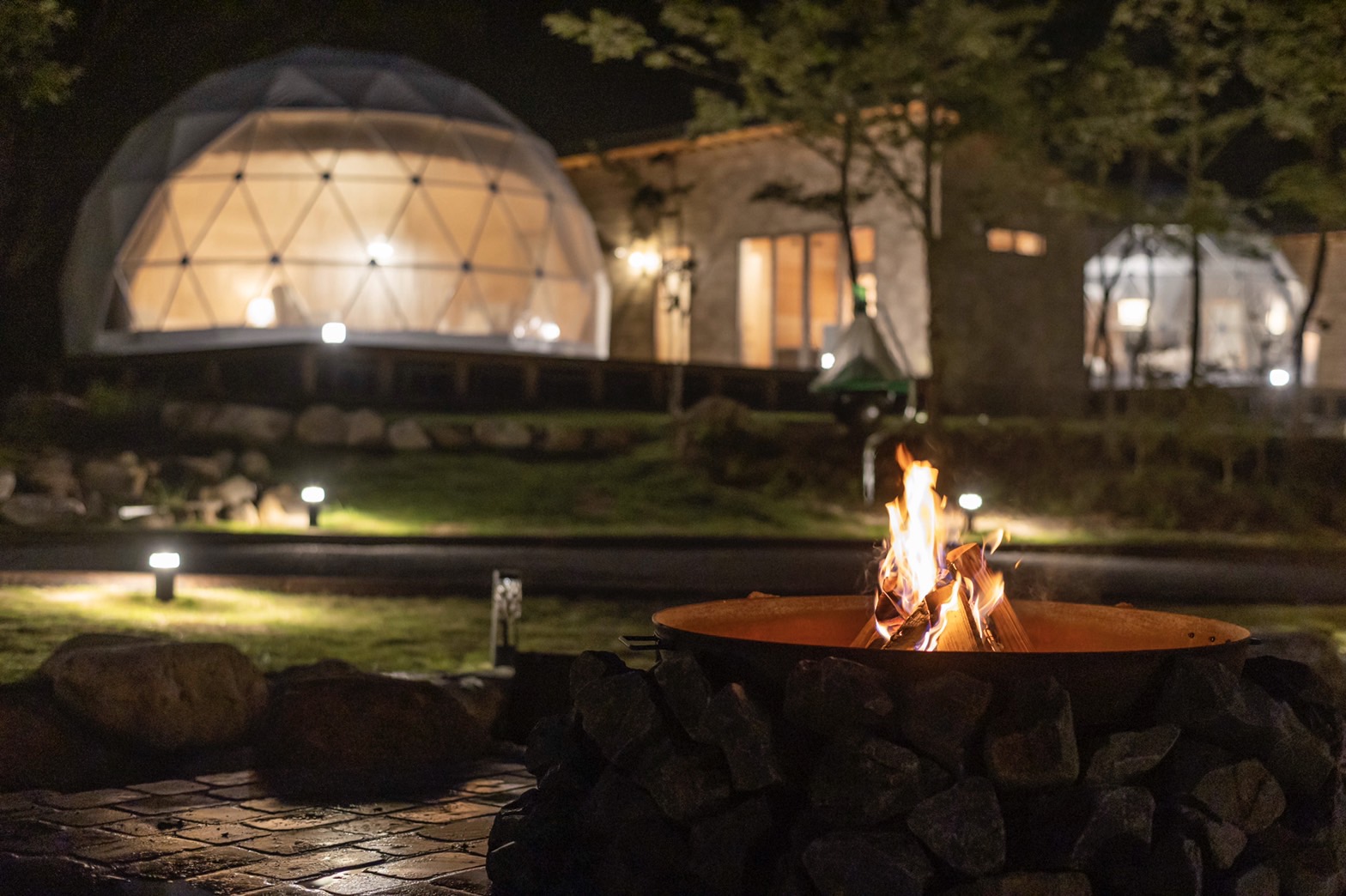 After dinner, we will gather at the bonfire space! Let's enjoy the best part of the outdoors, bonfire time.
How about chatting with friends, couples, or families over a flickering fire?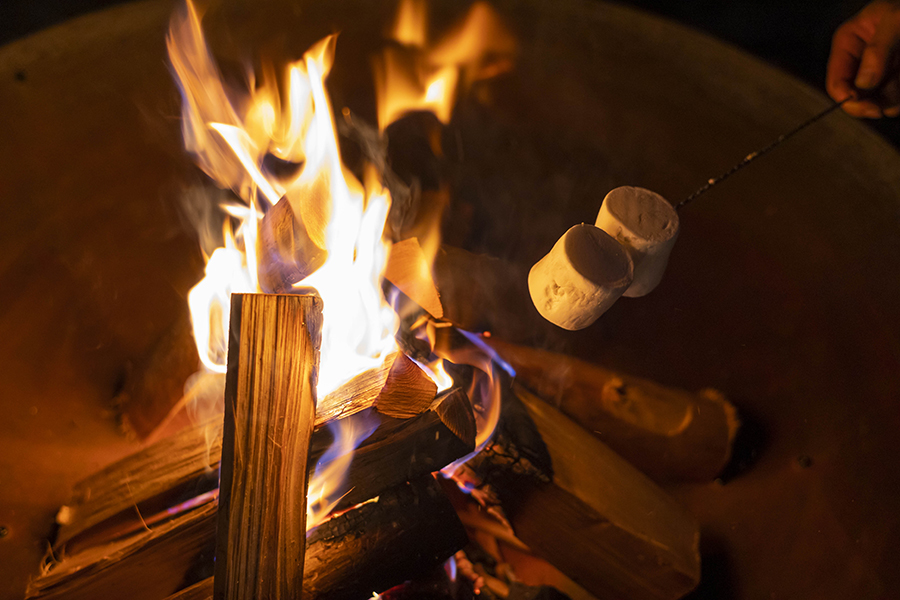 For a limited number of guests, you can even try your hand at roasting marshmallows over the campfire.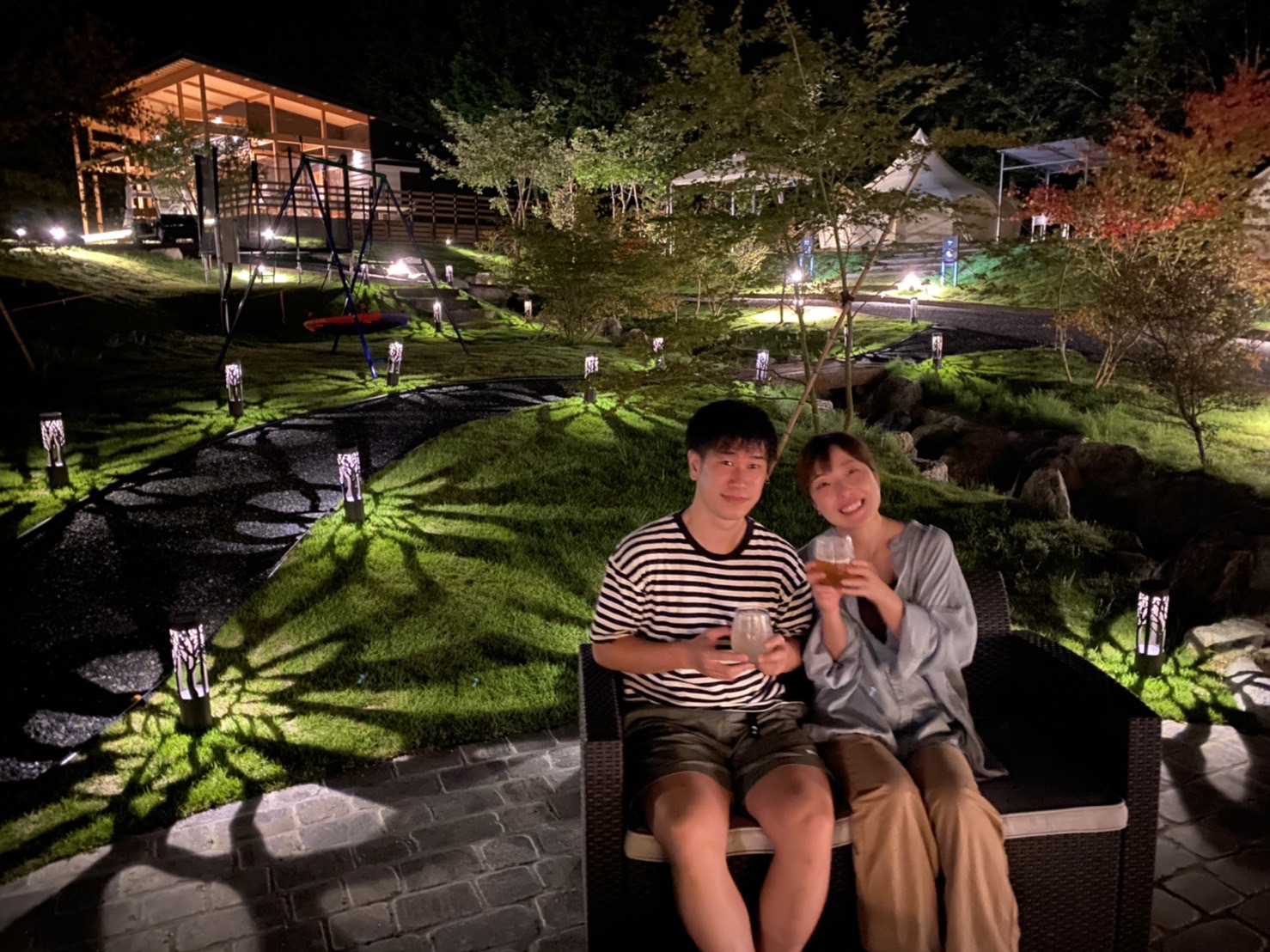 At night, the entire facility is lit up. There are many scenes that you will want to share on social networking sites.
Night mode is recommended when taking photos with the lights in the background!
【20:30~】 A special time to spend with the superb starry sky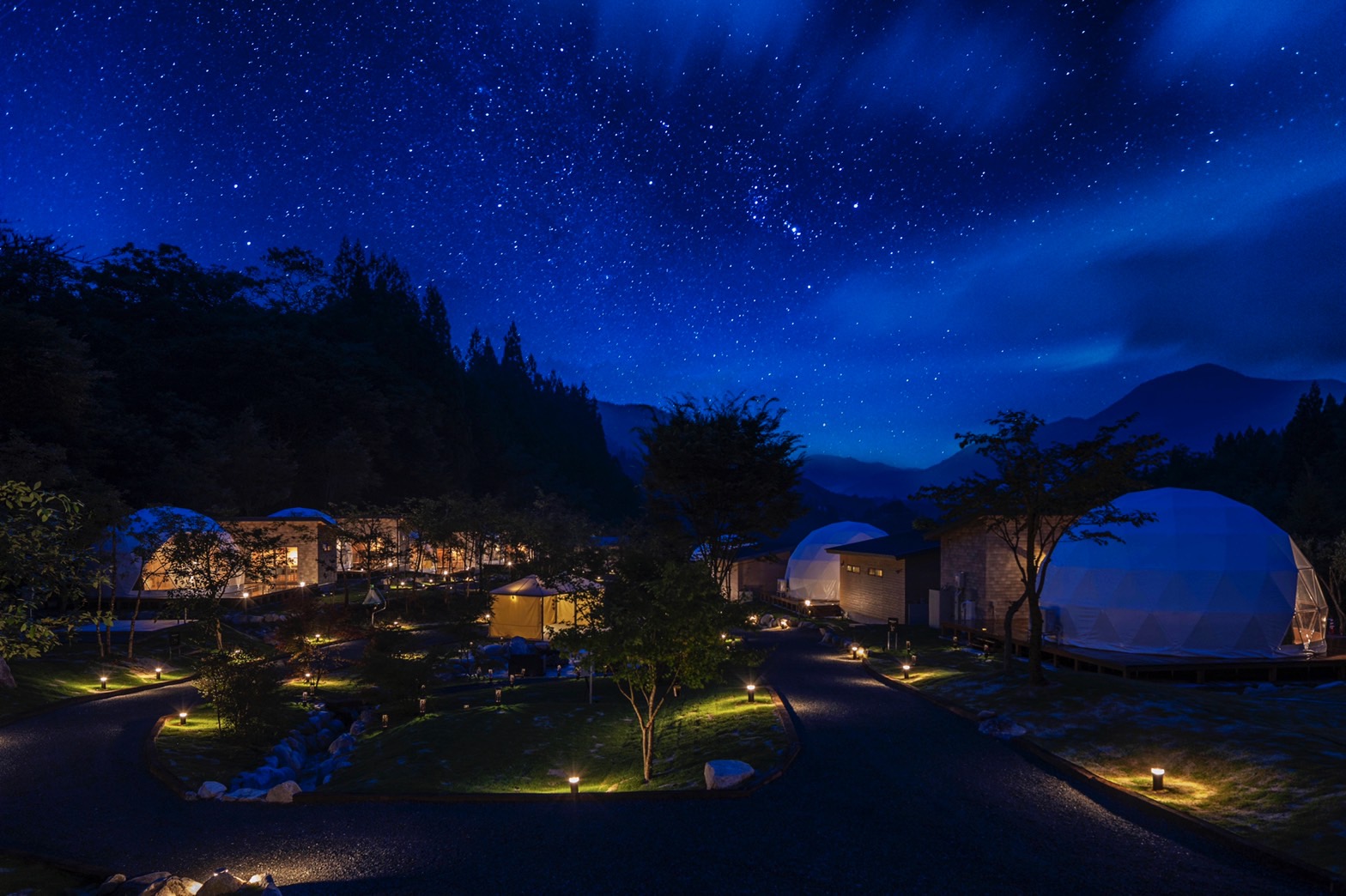 From 20:30 to 21:00, "Stargazing Time" is held.
All guests during their stay are invited to turn off their lights and enjoy the starry sky of Achi Village, the best in Japan, even inside the facility. Even if you unfortunately cannot see the stars during the stargazing time due to cloudy skies, please do not give up.
The weather is changeable, so there is a chance to see a star-filled sky in the middle of the night.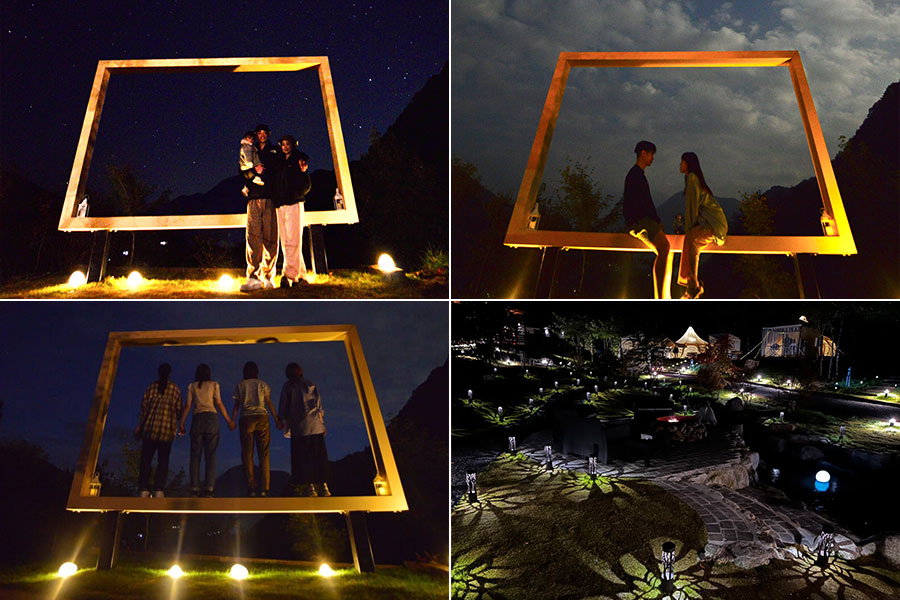 Photo spots also look different during the day and at night. Let's try to capture a photojournalistic picture with the star-filled sky!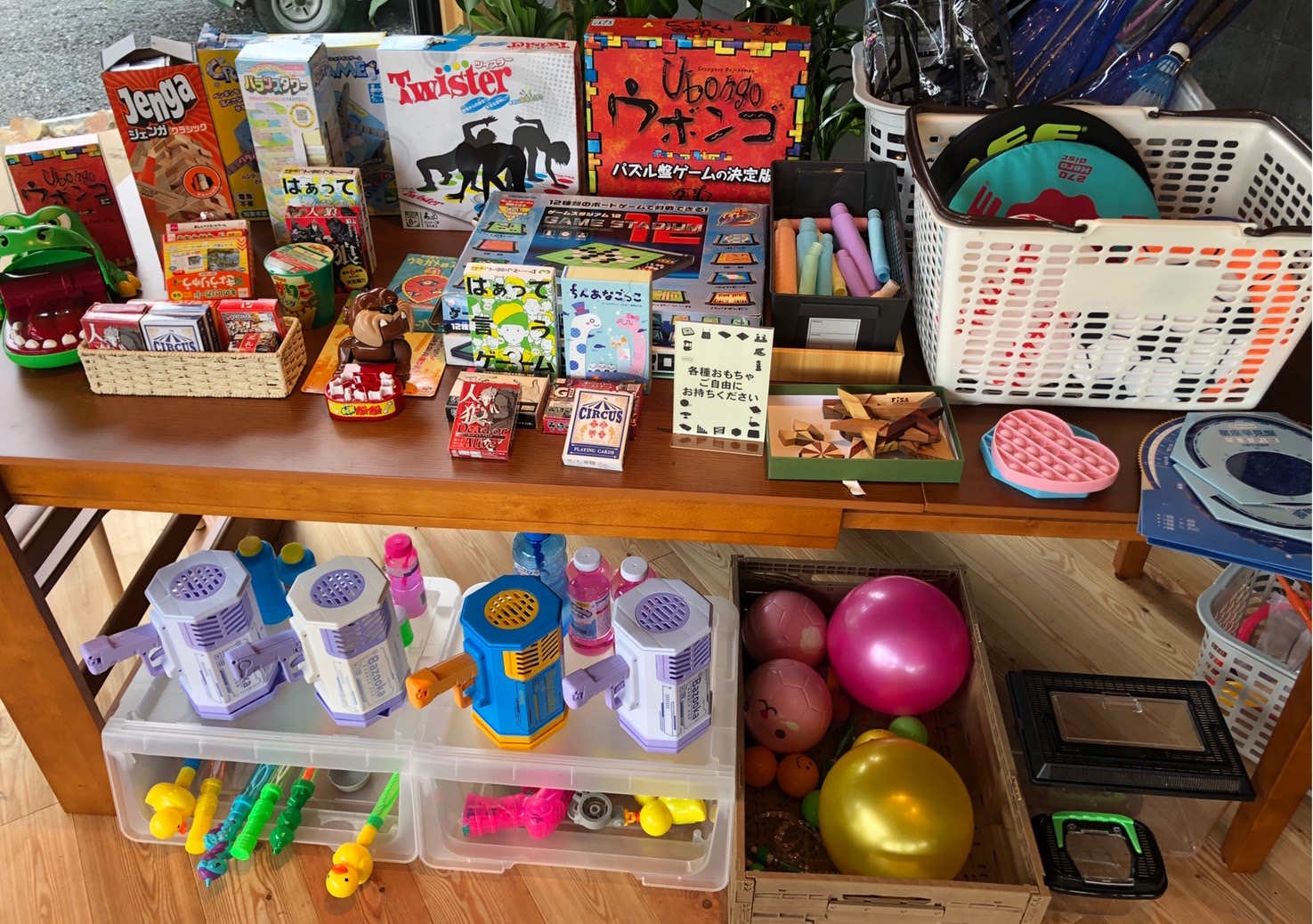 If you want to spend a relaxing time in your room, how about a game. mökki offers many games for rent. We also recommend enjoying a game in a private space when the weather is bad.
But be careful not to make too much noise!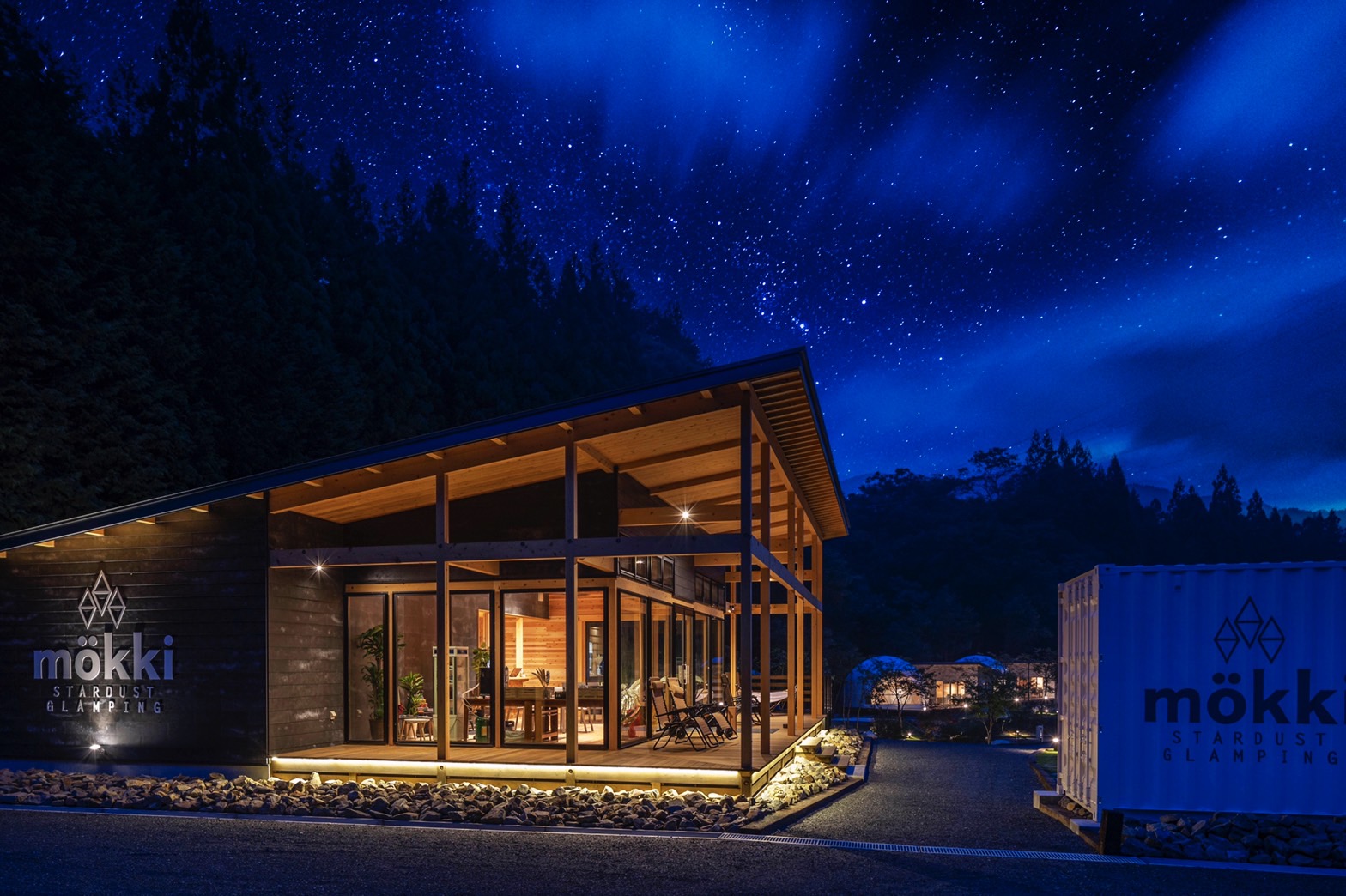 From 22:00, it is silent time.
Please relax and unwind after a long day in a quiet environment where only the murmuring of the river can be heard.
【8:00~】 Enjoy breakfast and coffee to savor with the fresh air!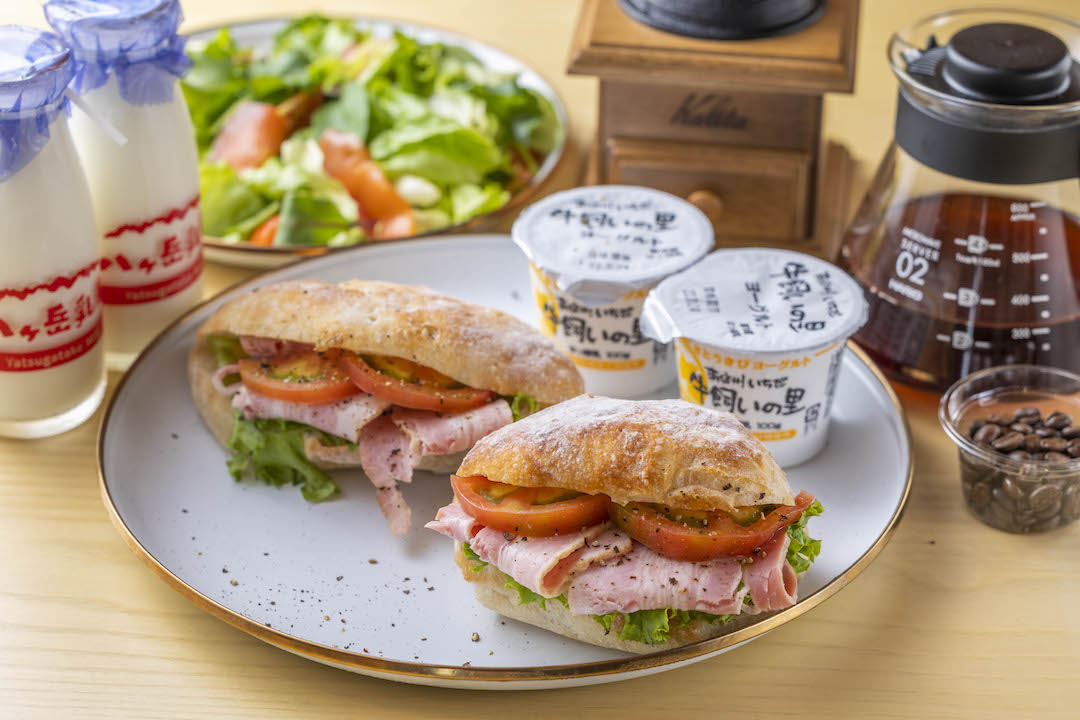 After waking up, enjoy breakfast with the fresh morning air.
We offer a menu featuring seasonal items such as BLT sandwiches made with fresh vegetables that your body will love.
The breakfast menu also includes local Shinano Ichida Dairy yogurt and Yatsugatake Kogen milk.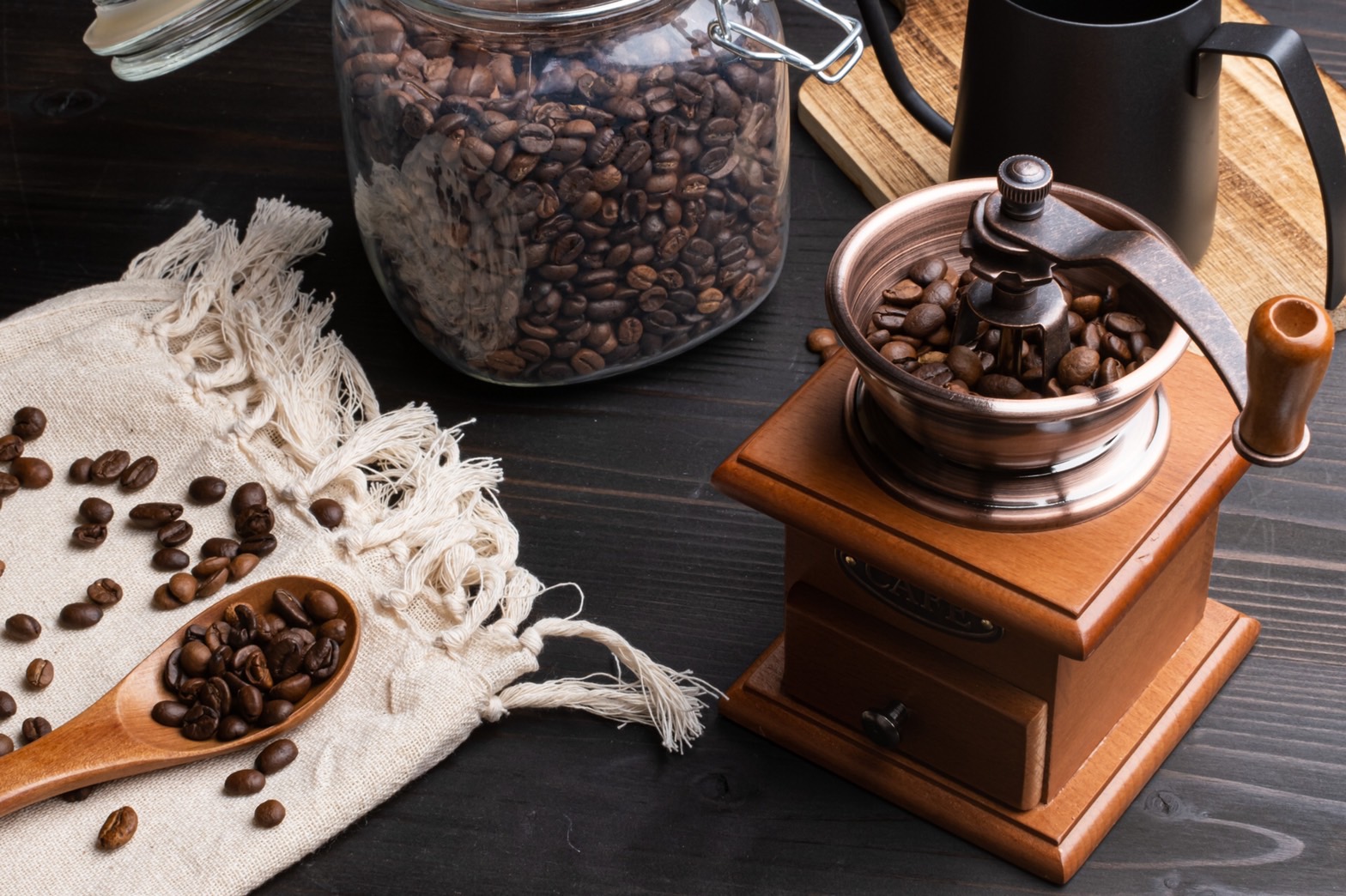 We also have 4 kinds of coffee beans and a coffee mill available at the front desk, so please enjoy freshly ground coffee drip with your breakfast.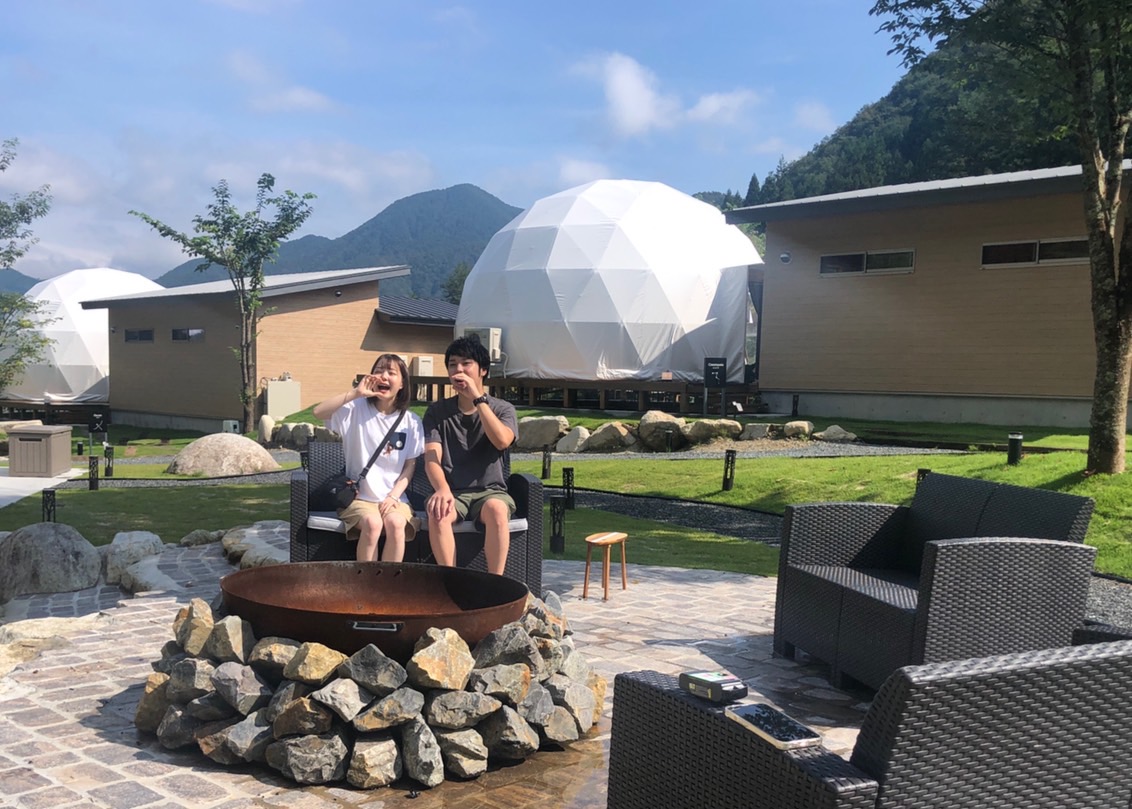 You can also eat your breakfast at the fire space! The early bird gets the worm♪
【9:00~】You can still play until checkout!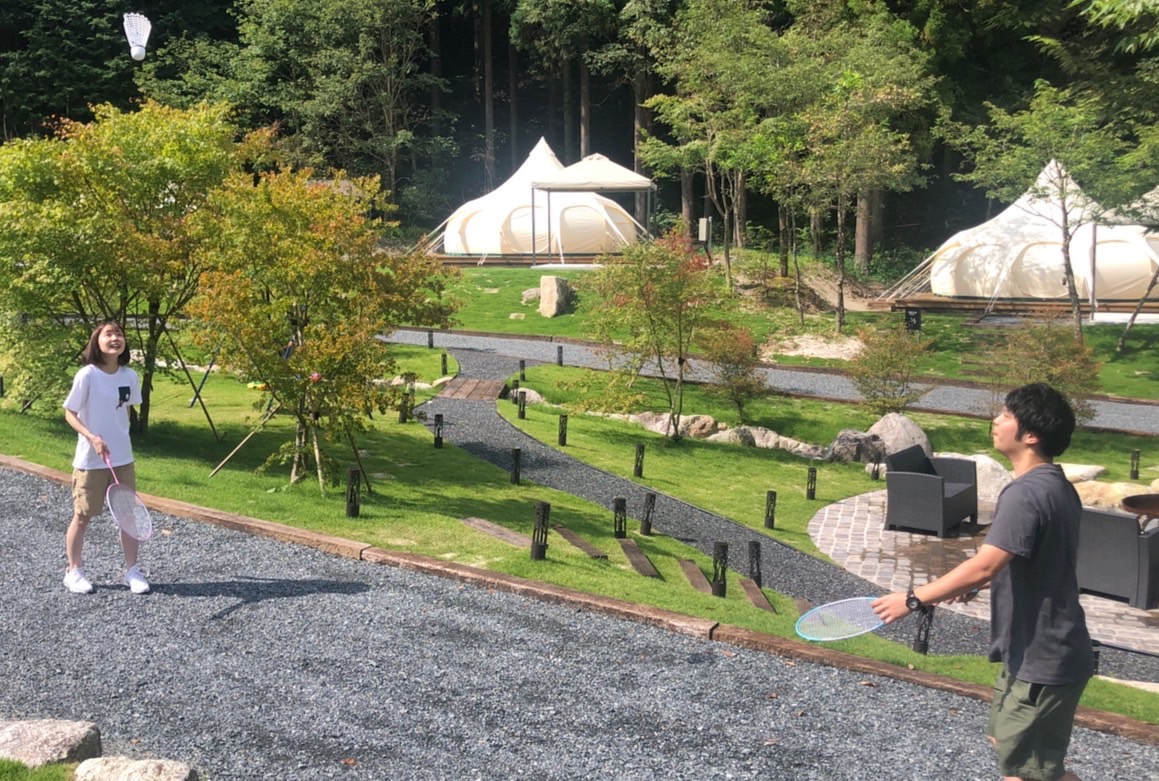 There is still plenty of time until check-out at 10:00!
Enjoy playing outside with rental equipment such as badminton and Frisbee.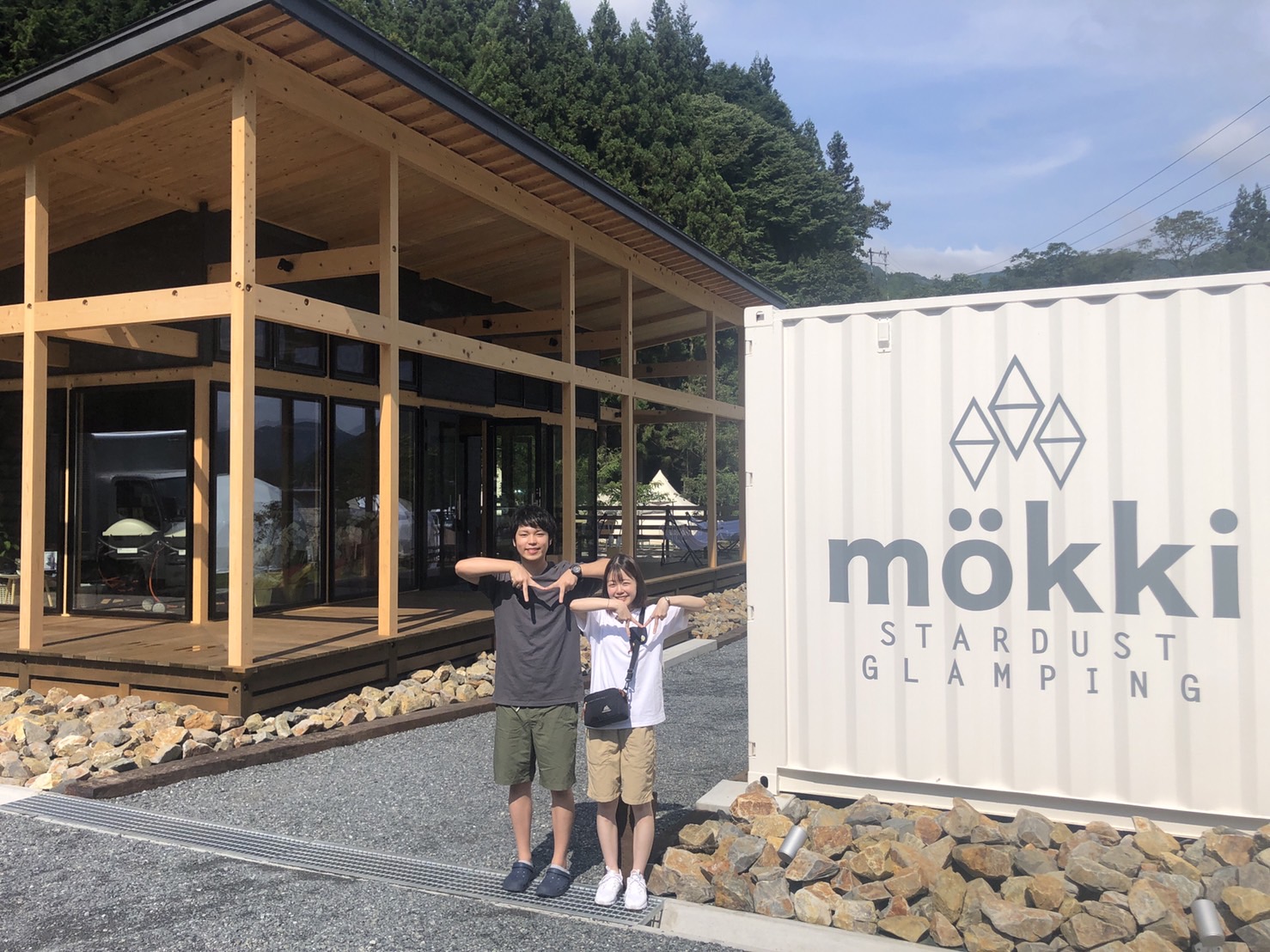 When you check out, take a memorable picture in mökki pose to commemorate your trip. If you want to take a commemorative photo with your group, please feel free to ask our staff.
We hope you enjoyed this article on how to enjoy "mökki" to the fullest.
In addition to the spectacular views of the starry sky, mountains, and other natural wonders that can only be experienced here, "mökki" also offers photo spots, outdoor activities, playground equipment, games, and other fun inside the facility.
Please come and visit with your family, friends, and loved ones♪